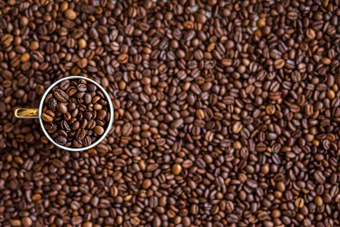 The third wave coffee movement is described by the industry as an effort to promote high-quality, artisan coffees and increase the general public's coffee knowledge from a standard cup of coffee to the world of cascara and French press. An increasing number of high-end independent coffee shops are seeing success due to consumers' boosted interest in specialty coffees, and even chains like Starbucks have entered the movement with its Reserve Roastery concept. However, with each new movement comes pros and cons, and one could argue that the third wave movement is leading to an industry of extremes, in which customers are either pushed toward a $12 cup of something they don't even understand or a bright pink beverage that has no trace of coffee whatsoever.
While there will likely always be a place to get an affordable cup of plain coffee for those who want it, it is hardly the most obvious menu item at any U.S. coffee shop. The list of high-end coffee houses in major cities is constantly growing, and plain robusta or arabica coffee is usually not the main concern of baristas and cafe owners. High-end coffee houses and even full-service restaurants are using rare beans, cutting edge machinery and elaborate preparation to justify prices that can range in the tens of dollars per cup. Eleven Madison Park, a Michelin-starred New York City dining spot, now offers 10 oz. of coffee for $48. The cup is prepared tableside with a dripper, involving a three-stage process that takes 10 minutes and uses a rare bean variety called Wush Wush, which is sourced from a single farm in Colombia, reported The Wall Street Journal (Oct. 16).
Klatch Coffee in California offers brews at up to $55 a cup, and will roll out a version called Esmeralda Geisha 601, with the "601" referring to the price per pound for the beans. Fans of the rare beans note buying an expensive cup of coffee is still less pricey than elite wine, and often comes with the theatrics of brewing. However, many do add that prestige and esteem are part of the appeal, saying that many of these coffee are so expensive that restaurants and cafes hardly make a profit on them, even with the high price tag charged to diners.
If we swing the pendulum to the other extreme, the Instagram world of the pumpkin spice latte and the unicorn frappucino has created a whole different coffee movement: one that is less concerned about the coffee itself (many of Starbucks' trendy drinks don't even feature coffee), and more interested in likes and shares. Many consumers wait all year for Starbucks to release its ubiquitous Pumpkin Spice Latte (or PSL for those in-the-know), and when the chain launched its neon, color-changing Unicorn Frappucino, there was a rush from fans to get their hands on one. However, as reviewers of the drink will tell you (Stephen Colbert called it a 'Sugary Affront to God'), the appearance and social media attention are much more important than the taste.
This approach to designing new drinks is one that we will likely continue to see for a while, as internet hype and the perceived-exclusivity of limited-time offerings have proven successful drivers of sales. Rumors are floating around that Starbucks is planning to launch a Halloween version of the Unicorn Frappucino, called the Zombie Frapp, which will will feature bright green Caramel Apple Powder with a swirl of pink powder, and topped with pink "brains," or colored whipped cream, reported Delish (Oct. 16).
Canadian coffee chain Tim Hortons also released a unique limited-time menu item called the Buffalo Latte, which combines espresso, steamed milk, mocha, buffalo sauce flavoring, and buffalo seasoning, reported Fortune (Oct. 13). It is only being offered at two locations in upstate New York, but is already receiving a lot of internet attention.
While these two movements represent two very different coffee drinkers, their overall intention is almost identical. Both high-end connoisseurs and social media stars are looking to attract attention from their coffee habits. Whether their drink of choice is a $48 rare coffee from Colombia or a Zombie Frappucino makes no difference, all that matters is that people are impressed.