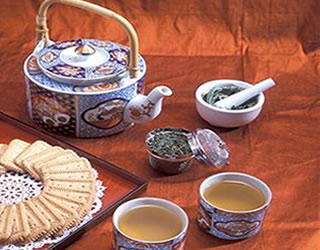 Americans may be known for their love of coffee, but tea is on its way to becoming just as popular. Tea consumption has grown 20% in the U.S. since 2000, according to a study by YouGov, and young consumers are leading the trend. Americans between the ages of 18-29 prefer coffee and tea equally, with both reaching a 42% vote. The majority of older consumers still would rather drink coffee, especially those over the age of 65, but Millennials' tea consumption shows no sign of slowing down.
Nothing else is more indicative of the popularity of tea than Starbucks' acquisition of Teavana in 2012 for approximately $620 million. After the purchase, Starbucks' CEO Howard Schultz stated, "We believe the tea category is ripe for reinvention and rapid growth." In December 2014, Starbucks also revamped its Teavana stores' design, with an emphasis on educating consumers about tea.
The growing popularity of tea could be attributed to consumers' increased interest in health, or possibly the difference in price between coffee and tea. Even though Americans favor coffee, most will not spend more for a higher quality brand and prefer convenience over taste. According to Euromonitor, only 8% of the coffee beans bought in the U.S. are whole beans, which require more preparation by the consumer, but are said to provide a better cup of coffee. Additionally, coffee pod sales have increased a staggering 138,324% since 2005, showing that convenience is most definitely king. Keurig Green Mountain is now responsible for more than 20% of U.S. retail coffee sales, with sales of $2.57 billion, while higher-end makers such as Nespresso and Gevalia trail behind with sales of $15 million and $14 million, respectively.