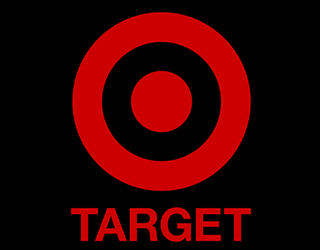 Target has had its ups and downs over the past two years or so. It all started with a data breach that impacted tens of millions of customers, forcing the company to upgrade its technology and security, and ultimately testing its ability to regain consumer trust. Data breaches are unfortunately somewhat commonplace in today's economy, but that doesn't mean it's easy for customers to forgive a company after it's hacked.
So far, Target has been relatively successful in getting shoppers back into its stores, as its same-store sales rose 2.4% in the three months ended August 1, even beating Walmart US' 1.5% growth. It is also placing more emphasis on e-commerce, with a slew of new digital initiatives. It has been focusing more on its grocery section recently, especially boosting its natural and organic offerings. Now the company plans to add a grocery delivery service, as part of its focus on what CEO Brian Cornell calls "on-demand shopping." Many other similar services are popping up every day in the grocery industry, like AmazonFresh, Instacart, Shipt, and Door to Door Organics, so it will be imperative that Target can differentiate itself from the competition.
Target is working on a number of other digital enhancements as part of the $1 billion it is spending in 2015 to upgrade its technology and supply-chain infrastructure, such as its smartphone beacon alert system. The company will also start testing a new program in the fall called "available to promise" which tells shoppers a more specific date when their online order will be delivered. Currently, customers are typically given a window of seven to 11 days in which their package will arrive, but its new service aims to lower that to two to three days.
It is also working on an overall improvements of in-stock items, both in its brick-and-mortar stores and online. Cornell noted that its stores in-stock levels have been "unacceptable" this year and the company is working to improve its supply chain to rectify the issue. It hopes to keep online items in-stock as well using 450 of its 1,800 stores to help fulfill online orders, up from 140 now. Additionally, it equipped all of its stores to allow customers to pick up online orders there. "We want to give them the confidence when they order, they know it's available to promise and we're going to have it there for them when they need it," said Cornell.