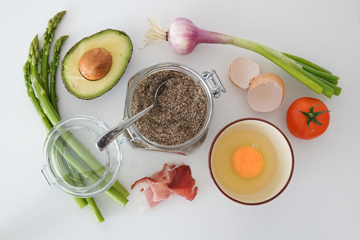 If you haven't heard of meal kits yet you must be living under a rock, because they have been the darling of the food industry for over a year now. These pre-portioned, step-by-step meals were seen as the future of the food industry, introducing a new way to save people time, while lessening their reliance on take-out food and restaurants.
The system quickly drew criticism, though, as some major operational problems began to emerge. One, was that these food delivery services create a substantial amount of packaging waste (although they do seem to lower food waste), as each ingredient needs to be individually packaged, and the the whole delivery must be kept cold using ice packs and coolers. The other, was that meal kits tend to be expensive, as they use higher-end ingredients, like grass-fed beef and organic vegetables, and require more preparation than items on a supermarket shelf. Over time, it became obvious that, despite the convenience of a meal kit, most consumers are not willing to pay upwards of $10 per person for a meal they have to make themselves.
While some companies have started to tackle these problems, such as introducing reusable packaging options and recycling programs or offering deals for first time or lapsed customers, no one has quite cracked the code yet on what makes a successful meal kit business. Marley Spoon may be the closest to solving the price issue, as it introduced a lower-priced brand, called Dinnerly, which offers meal kits for $8 per person, including shipping, reported Forbes (Sept. 18). It is also geared towards time-strapped and novice chefs, with each meal taking less than 30 minutes to prepare in only five steps. The company was able to keep its price point low by using a fixed weekly menu, reducing packaging, and using digital recipe cards instead of printed ones.
The most promising improvement on the meal kit market, though, seems to be the introduction of supermarkets, which have begun to jump on the bandwagon and offer their own versions of the service. Supermarket-based kits are beginning to appeal to shoppers because of the flexibility and convenience they offer. They are able to solve many of the problems of other meal kit services, as they tend to be lower priced, do not need to be delivered (meaning minimal packaging) and they do not require a subscription. Kroger was one of the first chains to introduce the concept, offering its Prep + Pared meal kits at select stores. It recently expanded the program to more locations across the country, and added three more recipes to the mix, reported Cincinnati Business Courier (Aug. 30).
While other chains are also developing meal kit programs of their own, some have decided to simply partner with already established meal kit companies. Chef'd partnered with Gelson's Markets to expand distribution into retail. Gelson's will first offer the meal kits at its store in Valley Village, CA, with plans to expand into other locations across its Southern California store portfolio.
Albertsons Cos. took it even a step further and acquired meal kit company Plated. The grocery chain will offer Plated meal kits at its physical stores, online and through a variety of distribution options. Plated will continue operating as a distinct brand led by CEO Josh Hix. The acquisition will not only benefit Albertsons, but it will also expand Plated's distribution abilities, giving it access to the supermarket's 35 million customers per week.
While it still may be difficult for meal kits to sustain their popularity in the coming years, it is likely that supermarkets will continue to double-down on the concept, as it offers a new way to appeal to the needs of modern consumers.