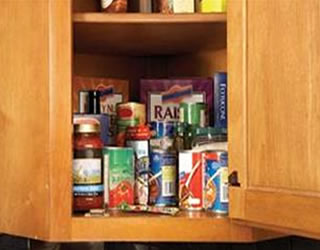 It seems as if food companies are always launching new products, but some are definitely more successful than others. In order to remain profitiable and to meet changing consumer demands, a food company must position innovative new products alongside the staples that made them successful in the first place. In 2014, Lunchables Uploaded, Chobani Simply 100, and DiGiorno pizzeria! were the top food product launches, according to IRI's 2014 New Product Pacesetters report. Other items rounding out the top 10 were Activia Greek, Chobani Flip, SkinnyPop, and Yoplait Greek Blended.
The top 100 products generated average year-one dollar sales of $35 million, with Lunchables Uploaded reaching $143.2 million in year-one sales. The main themes across all the top products were bold flavors, handcrafted quality, and easy, quick solutions. Greek yogurt was a top player, taking 4 out of the top 10 spots. Restaurant crossover brands were also popular, such as Starbucks Iced Coffee, Olive Garden Signature Salad Dressing and Red Lobster Cheddar Bay Biscuit Mix.
It can be very difficult for a company to release a new product, even if they are on top of current consumer trends. According to Harvard Business Review, consumers use six or more sources to get information about a product before purchasing. Schneider Associates' 2014 Most Memorable New Product Launch survey found that Gen Z is skeptical of brands and likes to use peer-to-peer reviews, even if they are from strangers. The survey also found that after TV commercials, Facebook is used the most for new product launch advertising. Snapchat is also increasingly being used to give consumers limited-time offers.
Social media should be a large part of new product launches, but it shouldn't be the only approach, says Harvard Business Review. It should be used in addition to other outlets, such as Taco Bell's scavenger hunt-like release of their Cool Ranch Doritos Locos Taco on social media, as well as a Vine announcement, which was supported by a press release and a Super Bowl commercial.
Social media can also be used to elicit an emotional connection with a brand, such as Twinkie's bankruptcy and following re-release, with the slogan "The Sweetest Comeback in the History of Ever." It can also be a successful tool for product samples and giveaways, since there is a large reach and real-time engagement.
Another popular tactic is to use social media to let consumers choose the new product. A great example of this is Lay's "Do Us a Flavor" campaign. They are currently conducting the contest for the third year, which uses social media and its product website to allow fans to create a new chip flavor. This successful campaign shows that social media can be not only promotional, but a major part of a new product launch.