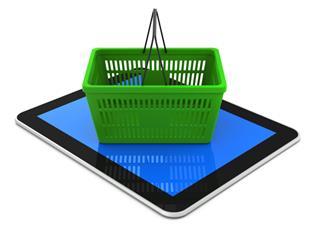 Grocery delivery services are expected to the big disruptor to the food retail industry, with convenience and customization key drivers of customer satisfaction. New companies are popping up every month that claim to offer a different spin, whether it's local and organic foods, faster shipping, or lower prices. In its Future of Food Retailing report for 2015, Willard Bishop predicted e-commerce food and consumable sales will continue its strong growth rate of 12.1% a year until 2019.
However, as more services enter the market, it becomes increasingly difficult for companies to remain competitive. That's what happened to Artizone, the first major online food delivery service to shut down its operations completely. The service started in 2012 in Chicago, delivering local, artisan goods. It was financially supported by a software venture, but once that ended, its revenue was not enough to keep it going, according to Crain's Chicago Business. The company's CEO Lior Lavy said it is "still not at the break-even point," and it has "exhausted [its] funds completely."
Artizone was working in conjunction with Peapod, another grocery delivery company, giving it access to local specialty and gourmet foods. It doesn't consider Peapod to be a competitor since it's a partner, but the emergence of other companies trying to deliver the same types of high-end food products may have taken its toll.
Artizone is not the first company in the sector to struggle, though. Back in August, organic delivery company Good Eggs closed its operations in every city except for San Francisco. Its CEO Rob Spiro noted that the company expanded too quickly before it could figure out how to build its supply chain. That may be one of the easiest mistakes for a startup to make, as expansion always seems like a positive idea, but the complexities of food supply and delivery are ones that take time to understand.
The question remains, then, how do new startups compete with big companies like Amazon, Google, and JD.com who have the infrastructure to develop high-tech services like drone delivery and to expand into new cities every month?
Well, Jeremy Neren of GrocerKey says his company has been successful by partnering with retailers like Woodman's and Unified Grocers, which gives it an existing infrastructure to build upon. He noted in a November 2015 webinar with The Food Institute that it has revenue growth of 60% a month with minimal advertising, and 80% of its shoppers are new customers. Sebastian Mejia, co-founder and CEO of Grability, also mentioned that his company has been successful by offering a more user friendly buying platform, which mimics the in-store shopping experience and incorporates non-invasive mobile advertising.
The key really seems to be differentiation. And differentiation in a big way. Grocery delivery companies that can offer a new take on the e-commerce experience, with truly sleeker interfaces, super convenient delivery or pickup, and the products that customers want and need, will be the ones that have staying power. With so many companies swarming the market, it really pays to stand out.