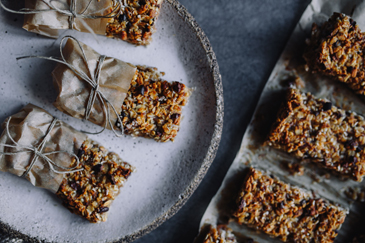 It's a good time to be a specialty food company. Organic, natural and artisanal food brands are one of the most popular commodities in the M&A world today, as consumers have shifted their tastes from large, national names to new, small, trendy businesses. In June, I noted that investors have begun to take notice of the specialty trend, investing billions of dollars in these companies. In addition, big food manufacturers are also looking to get in on the action, opting to acquire gourmet food brands instead of trying to develop their own.
According to Goldman Sachs and Conde Nast, so-called "mindful" snack brands have momentum, gaining share in 62% of the top 50 categories of packaged foods. Smaller CPG companies had $18.1 billion in aggregated sales growth since 2011. According to Nick Giannuzzi, a lawyer known as "the Food Deal Guy," snack innovation ramped up as consumers began to realize that once-niche foods like chia are for everybody. Also, beginning a small CPG company has become easier in recent years as tech investors began paying attention to the food business and backing companies that in the past would have had to rely on personal connections to get their businesses started. A number of new funds have developed like Boulder Food Group, AccelFoods and Anzu Capital to help early stage food and beverage companies get started, reported Eater (Sept. 6).
Christopher Bradley, managing director and partner at a private equity fund and investor in food and beverage brands, also notes that aside from investment firms and tech companies, competing CPG brands are starting to see the benefits of acquiring specialty companies. "Strategics are highly acquisitive," Bradley says. "When marketers can't make their numbers [and] they see small upstarts taking market share, they advocate for purchasing that company."
For example, General Mills' venture capital arm 301 Inc. invested in D's Naturals, Farmhouse Culture, Purely Elizabeth, Good Culture and Rhythm Superfoods; Unilever agreed to purchase Sir Kensington's; Kellogg Co.'s fund, eighteen94 capital, invested in Kuli Kuli and Bright Greens; and Dean Foods made an investment in Good Karma.
And it looks like large food manufacturers are just getting started. On Sept. 7, Unilever acquired UK-based Pukka Herbs, a producer of organic herbal teas. The deal is expected to strengthen Unilever's tea portfolio and expand Pukka's distribution footprint.
The herbal, fruit and green tea market is currently worth $1.9 billion, which trends suggest will grow even more in the future. According to Euromonitor, Pukka is the fastest growing organic tea company in the world, with a turnover of over $39 million and growth of around 30%. The company will remain 100% organic and a supporter of fair trading. It will also continue to donate 1% of its sales to global environmental charities.
That same day, Nestle announced it will acquire Sweet Earth, a meatless frozen food producer. The deal gives Nestle a foothold in the U.S. plant-based food market, and will help the company expand its portfolio of healthier products. The plant-based food market is expected to reach over $5 billion worldwide by 2020.
It's apparent that most CPG companies will need to have one or more specialty brands in their portfolio to compete, as the artisanal, gourmet food trend is unlikely to end anytime soon. And judging by the rate at which these mergers are happening, the ones that haven't invested in the specialty industry will soon miss their opportunity.