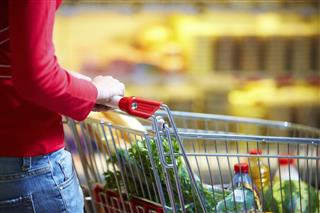 Many industry analysts are predicting the demise of the so called "traditional supermarket," which they say is nearing the end of its tenure. With the rise of specialty stores, supercenters and alternative markets (such as convenience stores, drug stores and dollar stores), the grocery store is no longer the only major player in the food retail space. However, the line between supermarkets and other types of retailers is blurring, and it is becoming difficult to determine what is considered a supermarket and what aims to classifies itself in other ways.
Sprouts Farmers Markets has always tried to differentiate itself, focusing on natural and organic products and offering "an approachable setting that feels like an old-fashioned farmers market," according to its website. Its concentration is still on specialty products, but its new store offerings suggest it is looking to mimic the traditional supermarket more closely. After a successful test of the concept, the chain is adding new and expanded deli offerings in four additional stores. The offerings include a new salad bar, prepared entrees and side dishes. It has been introducing more types of products and services that can be found in a traditional supermarket since 2013, such as expanded offerings in packaged grocery, frozen foods, and fresh made sushi.
The company is also working to complete its 2015 strategic initiatives which aside from its new deli offerings include: growing its social and digital capability, expanding its private-label and specialty product assortment, and improving customer engagement through team member training. This year, the chain introduced 150 new private label products, with a particular focus on specialty products.
Other types of retailers, such as convenience stores are moving more into food retailing, encroaching on the offerings of grocery stores. CST Brands will add 300 new grocery products to 50 of its convenience stores in Texas, and nearly all of its future locations. It will offer more produce, bakery items, and fresh meats. It is also testing a new foodservice program in its San Antonio market to enhance its food offerings in the afternoon and evening day parts. Both programs will also be available on a more limited basis in its Canadian stores.
Supermarkets are still earning their fair share of shoppers, but do you think consumers will eventually shift all their shopping to alternative and specialty retailers, or will supermarkets always have a place in food retailing?