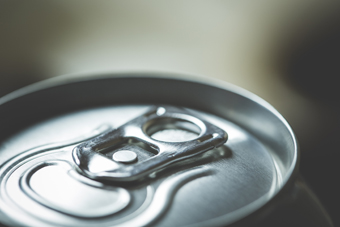 When it comes to regulatory issues in the food industry (and outside it, for that matter), it is almost impossible to please everyone. It becomes particularly complicated when the health and well-being of consumers is involved, such as in GMO labeling, removal of artificial flavors and colors, etc. That is what makes implementing sugary drink taxes and warnings so difficult.
However, even though these taxes are almost always opposed by one group or another, many cities have begun to propose them. As one of the first cities to enact such a levy, Philadelphia is being closely watched by legislators and industry experts to determine what effects a so-called "soda tax" will have on the city overall. Two months into the 1.5-cent-per-ounce tax, the results are mixed. First, supermarkets and beverage distributors reported a 30% to 50% decrease in drink sales, and they say this is leading them to plan layoffs, reported Philly.com (Feb. 21). One of the Philly's largest distributors plans to cut 20% of its workforce in March, and an owner of six ShopRite stores in the city expects to shed 300 workers in the spring. However, city officials are skeptical of the legitimacy of the financials, saying the initial sticker shock is expected to subside.
Some in the industry argue, though, that the drop in sales is impacting more than just beverages. Jeff Brown, CEO of Brown's Super Stores, says not only are his beverage sales down, but he is seeing an overall drop in citywide supermarket sales. "People didn't change what they drink," Brown said. "They changed where they're buying it."
After these initial reports, Philadelphia Mayor Jim Kenney said the sweetened-beverage tax raised $5.7 million in January, more than double the city's projections, reported CBS News (Feb. 23). The city projects the tax will raise about $91 million in 2017 and still expects soda sales to rebound once customers get used to the higher prices. The tax is being used to fund expanded pre-K classes as well as community schools.
Despite these mixed results, Seattle Mayor Ed Murray proposed a sugary drinks tax to pay for new health and education programs. It is expected to raise $16 million a year, reported Forbes (Feb. 22). Energy and sports drinks, fruit drinks and pre-sweetened teas and ready-to-drink coffees would be included, but 100% fruit juices, diet drinks, and any coffee beverage prepared in store would be exempt.
A similar tax was proposed by Murray's predecessor, Mike McGinn, three years ago, but was opposed by Murray himself. The Centers for Disease Control has come out in favor of soda taxes in the past, but The Washington Beverage Association opposes the new tax, saying it is a "highly regressive" measure that would dramatically increase prices.