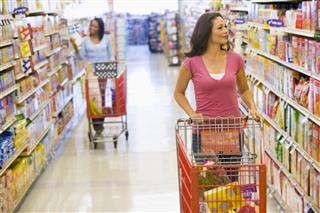 Snyder's-Lance is revamping its image to align the company with consumers' growing interest in healthy snacking. The global snacking market is worth more than $374 billion annually, according to Nielsen, and health and nutrition play a large part in the sector. Forty-five percent of global respondents in Nielsen's Global Snacking report consider natural ingredients a very important factor in their purchasing choice, while 63% purchase them for nutrition. Snyder's-Lance is looking to capitalize on that trend with changes in its branding, acquisitions of other snack companies, and with the creation of a new division.
The divestiture of its Private Brands business and the acquisitions of Baptista's Bakery and a majority stake in Late July, were the beginning of the company's shift in focus to branded snack products that appeal to the health-conscious consumer. Both Late July and Baptista's Bakery emphasize their better-for-you products. Baptista's products are baked and low in oil, while Late July's snacks are made with organic and non-GMO ingredients.
Snyder's-Lance also debuted a new company logo which features a seed and the phrase "Snacking is our passion." The company states the image "symbolizes the journey from seed to table" and is indicative of its emphasis on quality ingredients. It also unveiled a new division, Clearview Foods, which is mainly focused on creating new and unique healthy snacks.
The company's sales for fiscal 2014 increased over 7% compared with the previous year. In a quarterly earnings call, President and CEO Carl E. Lee Jr. said "A growing portion of our revenue comes from 'better for you' snacks and that will expand further with the launch of new products in 2015." So far, Snyder's-Lance added Pretzel Poppers and Bowties to its lineup.