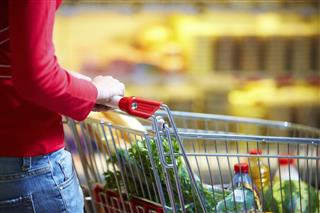 Snacking has been rapidly gaining traction in the U.S. as a way to supplement or even replace regular meals. Americans have always been known to snack throughout the day, but as more people become busier and look for on-the-go meal options, snacks have found a larger place in the food industry.
This trend, coupled with the increase in e-commerce grocery sales, has increased consumer purchases of snacks online. Although the market is still relatively small, online is one of the fastest growing channels for ready-to-eat snacks, while traditional channels are steadying or declining, according to The NPD Group. The three major snack categories, salty, sweet, and better-for-you, are popular online as they have a long shelf life, are stable to ship, and are easy to buy in bulk.
Thirteen percent of snacks purchased online are used to replace a meal, compared to 10% in other channels. Eighty-five percent of online snacks are eaten alone, while 22% are eaten at work or in transit. David Portalatin, vice president, food industry analyst at NPD Group, notes "Manufacturers can market directly to the online snack food consumer with bulk or premium offerings of convenient on-the-go and single serve snack foods."
Walmart has also noticed this trend of online snack buying, as it noted some of the top products purchased through its grocery pickup service are after school snacks, reported The Ledger (Oct. 27). Its service allows customers to order groceries online and pick them up at a local Walmart store. Other top items ordered with the service include meat, dairy, produce, and dog food.
NPD also found that gourmet snacks that are hard to find in traditional retailers are becoming popular. That may be why Asian e-commerce site Yamibuy, which sells Asian snacks, beauty products, health supplements and home appliances, launched a monthly snack box subscription called Ybox. The box is available in three sizes, and features Asian products that are hard to find in the U.S. It is meant to appeal to the site's existing customers who are looking for snacks they miss from their home countries, but also new customers that are unfamiliar with Asian delicacies and are looking for snacks with exotic flavors.
The U.S. snack market isn't expected to slow down anytime soon, either. Packaged Facts expects the the healthy-ingredient snacks sector will see a compound annual growth rate (CAGR) of 5.7% between 2016 and 2020, while Technavio projects the global processed snacks market is expected to grow at a CAGR of close to 5% during that same period.