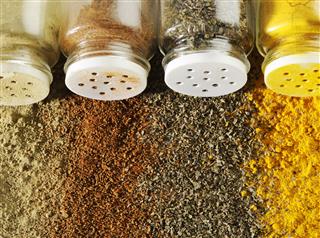 Big, national food companies have been the main players in the food industry for many years, making up most of the market share and taking up the majority of supermarket shelves. However, as the healthy, natural, clean-eating movement continues to take shape, it's leaving the industry open for more small, startup companies to swoop in and stake their claim.
Analysts Nicholas Fereday of Rabobank notes that "small and emerging brands are stealing market share," which is spurred by young consumers' desire for less processed, simpler foods. Financial Times points to research from the Boston Consulting Group that shows between 2011 and 2015, $18 billion in U.S. sales shifted from large packaged goods companies to smaller businesses; a 2.7 percentage point loss for big companies.
In response, these large companies are switching up their most popular recipes to remove artificial colors and preservatives, sugars, and salt. However, these companies are at a disadvantage for a number of reasons. One being that removing or changing ingredients is not as simple as it may sound, and it can have a big effect on the taste and look of a product. Getting the same bright colors customers are used to or lowering sodium without sacrificing taste can take years of experimentation, and even then it may not be what customers are expecting.
Another issue large companies may face is changing their image. Even if a company removes all of its artificial colors and flavors, gets non-GMO certified, switches to organic ingredients, and lowers its salt and sugar levels, it may never be seen as a natural, fresh or healthy brand. But, a new startup that touts itself as clean, nutritious, and organic right from the start will already be positioned in customers' minds as a better-for-you brand. This may be why many big companies are increasingly choosing to acquire small, specialty brands, rather than start their own, because they will already have a devoted customer base and the reputation built right in.
Additionally, while these major companies are working to reformulate their recipes or negotiating to acquire new businesses, the small startups are growing faster than ever, and eating up a lot of the market share.
In a piece from Crain's Chicago Business, Josh Katt of Chicago-based Kitchfix explains why even at high price points, his company's products (and other brands like it) are so successful:
"It's because there's no crap in there. It's literally made with real ingredients that grow and have real nutritional value. This is what people are looking for now. Everyone checks the back of the label. If the list is long, or if there are ingredients that people can't pronounce, or if it's supercheap, people get rightly skeptical there's something bad going on."
Many other companies feel the same way, especially in Chicago's growing food startup scene. Kitchfix, Simple Mills and RXBar are just some of the myriad companies breaking into the "clean food" industry, and their efforts to use better ingredients and improve customers' health are certainly paying off. Simple Mills, which started selling gluten-free baking mixes in July 2013, now has products in more than 3,000 stores nationwide, and tripled its revenue in 2015. It is now the third-largest baking company in the U.S. by revenue, according to its CEO. RXBar, an all-natural protein bar company, grew by 300% in 2015, and it projects similar growth this year.
So, even if the large food companies can successfully update their brands to appeal to the desires of the modern consumer, will there be any market share left when they finally make the change?