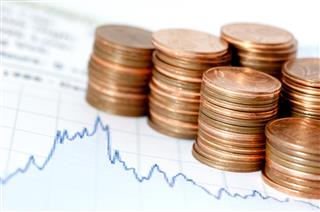 Fast food chains have experimented with a lot of different variations of the dollar menu. A few years ago, most chains had some version of the value menu, either with items that were all $1 or less, or items that all hovered around that price. Then, they began to realize that check sizes were shrinking as customers were coming in and ordering solely off that menu. However, when they began to remove value menus, or create versions that were more like $5 menus, they faced customer backlash.
In an effort to combat this, multiple chains released value deals in early 2016, such as McDonald's McPick 2, Wendy's 4 for $4 Meal, and Burger King's 5 for $4 deal. Despite the success of these efforts, some chains are taking a step back to their roots and reintroducing the idea of a dollar or value menu.
McDonald's will launch what it's calling the $1 $2 $3 Dollar Menu in January 2018. Recent updates to the company's offerings, including All Day Breakfast and Signature Crafted Recipes, influenced the items added. Each tier has a breakfast, burger, chicken and beverage option. This new menu also marks the first time McDonald's has included the Happy Meal on a nationwide value menu, which will be priced at $3. Additionally, it will use the $1 $2 $3 Dollar Menu to introduce the Classic Chicken Sandwich, which features buttermilk crispy chicken, pickles and Signature Sauce.
"We built this new menu with variety and value firmly in mind," said Chris Kempczinski, president, McDonald's USA. "Whatever our guests crave...they will find that $1 $2 $3 Dollar Menu provides them with value and choice."
Following McDonald's announcement, Taco Bell said it will be adding 20+ items to its existing dollar menu, and it did not hide its feelings towards McDonald's news. With phrases like "Bucking the industry trend of disappearing $1 menus..." and "What sets Taco Bell's $1 menu even further apart from national competitors is that $1=$1," it is obvious that Taco Bell is trying to cement its place as the place to go for an inexpensive meal.
Its updated Dollar All Day menu will include the $1 Stacker, and it will release another 20 $1 items to its menus throughout 2018. Current dollar menu items include the Shredded Chicken Mini Quesadilla, Beefy Fritos Burrito and Spicy Tostada.
I wouldn't be surprised if other fast food competitors begin to make similar moves, as price is a major selling point for the quick service industry. If these two chains attract customers with their new value menus, you can bet others will quickly follow suit.