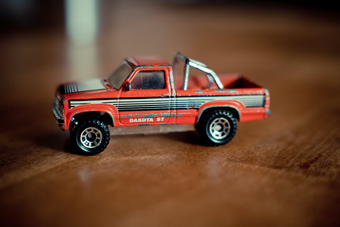 Self-driving cars seem like a hyper-futuristic technology that many of us never expected to see in our lifetimes. It is technology reserved for The Jetsons and science fiction movies. However, the reality is that most people will likely live to see these vehicles on the road, and not too far into the future.
Ford plans to launch autonomous driving vehicles as soon as 2021, creating a vehicle that is not only capable of autonomy, but that can also serve in both taxi and delivery businesses, reported TechCrunch (Aug. 22). Sherif Markaby, Ford's VP of Autonomous Vehicles and Electrification, says the focus will be on making sure the vehicles it brings to market are designed specifically to be able to maximize the time they can spend on the road between refuelings. Other companies also have equally lofty goals, including Google, which even built a whole city in which to test its self-driving vehicles, reported Financial Express (Aug. 29).
One of the main questions about autonomous vehicles, though, is whether consumers will even want to use them. Part of the problem with bringing about such new and mind-blowing technology in such a short amount of time is that people have a hard time getting behind it. In the U.S., nearly three-quarters of consumers believe fully autonomous vehicles will not be safe, according to a study from Deloitte. More than two-thirds of Americans say they'll change their opinion with a proven track record for such vehicles and more than half of U.S. drivers say they would ride in an autonomous car if it was offered by a brand they trust. However, less than half of consumers trust a traditional car manufacturer to bring autonomous vehicles to market, and only 20% trust Silicon Valley with autonomous vehicle technology.
This may not be a problem for the food industry, however. Consumers may not want to ride in a self-driving car, but what about having their food delivered in one?
Food delivery companies have already begun to test self-driving robots that deliver restaurant meals, such as DoorDash's partnership with Marble, but now they are beginning to make use of autonomous vehicle technology as well. Domino's and Ford began a test of pizza delivery using self-driving vehicles. Randomly selected Domino's customers in Ann Arbor, MI, will be able to get their pizza delivered through this service, and can track the vehicle through GPS using an upgraded version of Domino's Tracker. Once the vehicle arrives, customers can use a unique code to unlock a heated compartment containing their pizza.
The two companies conducted preliminary testing of the delivery process using a self-driving vehicle on the University of Michigan's campus. The test vehicle will be manually-driven by a Ford safety engineer and staffed with researchers, but they will not interact with the customers.
Although this technology is still quite foreign to consumers, it may be something they latch onto quickly if it provides additional convenience, lowers prices and saves time.