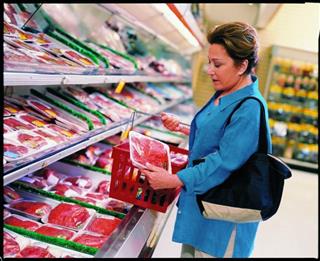 Wholesale retailers used to be frequented solely by restaurant owners and consumers with large families, but they are now taking a bigger bite out of the food retail market. Consumers of all ages and incomes are beginning to see the benefit of the wholesale club model, even for specialty, organic and gourmet foods.
Costco Wholesale is poised to become the nation's largest organic food retailer, as over one out of every 10 dollars in the organic industry is spent at Costco. This focus on organic offerings has boosted Costco's overall sales, as it is attracting customers who previously shopped elsewhere for organic items. The company's EVP and CFO Richard Galanti noted that when the store introduced organic ground beef, 80% of the sales were to customers who never bought beef from the wholesaler before because they only purchase organic meat.
Now, competitor Sam's Club is beginning to notice, as it's sales are repeatedly being dwarfed by Costco. It is planning a major overhaul to its business, in order to make itself more appealing to the types of customers that make Costco so popular. It plans to focus more on food, which makes up about half of its annual sales, and open up locations in more high income neighborhoods, reported Fortune.
Costco's members are generally upper-middle class households with a median income of about $120,000. Sam's Club members, on the other hand, have a median household income of $80,000. It hopes to boost that number to $100,000 by opening eight to ten new clubs a year in more affluent areas.
It also plans to remodel 50 to 60 stores in 2016 to improve its curbside pickup program and other e-commerce operations. It is working on mobile check-in and prepayment options so customers will not even have to step foot in the store when they come to pick up their items.
Possibly the most interesting change planned is that of its food offerings. The chain recently consolidated all of its brands into one, called Member's Mark, to compete more directly with Costco's Kirkland brand. Sam's Club does currently offer organic products, but it also wants to branch into other specialty and gourmet foods. It is assembling regional buying teams who can source specialty foods and cater to local tastes. It also hired product testers and developers to improve its overall food offerings.
It seems the changes are a step in the right direction if Sam's Club wants to compete with Costco, and even Target or Whole Foods Market, but it may have a long road ahead to convince consumers to see it as a specialty, high-end retailer.