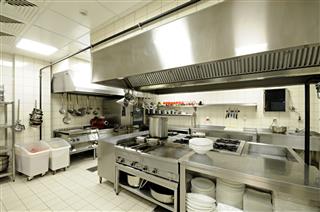 U.S. fast casual chains are looking to move into Japan's market, aiming to not only gain domestic customers, but the masses of foreign visitors who will be visiting the country for the 2020 Tokyo Olympics, according to The Japan Times. Some of these restaurants are even partnering with local chains to attract Japanese diners. Japan could be an emerging opportunity for U.S. chains as per-diner spending increased 2.9% in 2014 when the consumption tax increase from a year ago is excluded, according to the Japan Food Service Association.
800 Degrees Neapolitan Pizzeria chose Japan to open its first international location in spring 2016. The restaurant will be located in a shopping center in Shinjuku Station, which is operated by Lumine Co., which signed an exclusive franchise agreement with 800 Degrees after noticing its increasing U.S. presence.
Shake Shack will also expand into Japan, with one location in Tokyo in 2016 and plans for nine more across the country by 2020. The company also has a local partner in Japan, Sazaby League Ltd., which owns restaurants and fashion outlets.
Taco Bell Corp. did have a presence in Japan in the past, but has since left the country due to little interest in Mexican food. It will partner with Asra Port Dining Co. to re-enter Japan serving menu items specific to the country, such as a Shrimp & Avocado Burrito and Taco Rice.
On the other hand, some types of Japanese cuisine are making their way into the U.S. Cool Japan Fund invested in Green Tea World USA Inc., a company that will open green tea cafes in the U.S., reported Reuters. Green tea is growing in popularity in America as not only tea served in Japanese restaurants becomes popular, but bottled green tea is now more prominent. Green Tea World USA plans to open 50 locations in California over the next ten years.