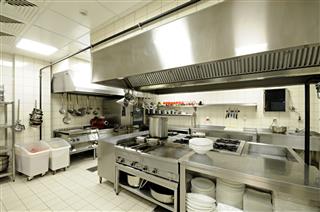 Consumers have been steadily increasing their away-from-home eating ever since restaurant visits fell during the recession. As people become more and more busy and look for ways to save their valuable time, restaurants provide the benefit of convenience, which in many cases is more important to consumers than anything else. Health, value and taste all play a part in what people decide to eat as well, and operators need to constantly adapt to fill the various needs of diners.
The fast casual restaurant segment continued outpacing all others after the first half of 2015, growing at 11% compared to 4% among quick-service restaurants and 5.6% in casual dining, according to Technomic. Concepts built around customization are growing twice as fast as those that are not, and consumers are increasingly interested in menu transparency. Technology has also become a necessity, appealing to Millennials' high-tech and high-speed preferences and supplementing service in tight labor markets. There is also the boost of the "foodie" movement, meaning everyone feels like an expert in the culinary world and dining needs to be an experience worth touting on social media. Quick-service restaurants that are doing well and have developed clearly defined niches, like Shack Shack or Chick-fil-A, grow cult-like followings and garner higher check averages.
Lunch visits were also up globally in the first quarter of 2015, the second consecutive quarter of increases, according to The NPD Group. Visits grew in the countries with the strongest foodservice industries, Australia, China, and Great Britain. Lunch traffic is a direct result of employment, and NPD found lunch visits are not growing in countries with high unemployment, like Spain and France.
Overall restaurant traffic in France, Spain, and the U.S. was stable in the first quarter of 2015, but visits declined in Canada, Germany, Italy, and Japan compared to year ago. Visits to major restaurant chains increased in Australia, Great Britain, Spain, and the U.S., but declined in China, France, Germany, and Russia. Small and independent chains in Canada, Great Britain, Italy, Japan, Russia, and Spain struggled to increase traffic.