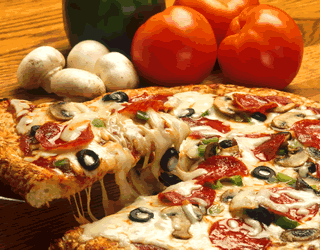 Quick-service restaurants used to be the go-to place for American meals. They provided a fast meal, at a low price, in a time when people were just getting used to the idea of serving a meal to their family that they didn't prepare themselves. However, as American ideals change and "foodie culture" grows, these restaurants are rapidly being replaced by fast-casual chains. Fast-casual restaurants still provide convenience, but with higher-end ingredients, a more polished atmosphere, and many times at a premium price.
Eater predicts the fast-casual restaurant will "become more commonplace in the near future," with technology leading its growth. There will be more tablets, smartphone integration and customization, with less human interaction. Restaurants like the new chain Eatsa in California, which uses self-service kiosk ordering and cubbies that deliver your food, will be the new wave of foodservice.
Whether or not you agree that technology will take over the foodservice industry, there is no denying that fast-casual is an important sector. Numerous chains have released fast-casual versions of their restaurants, and more keep making announcements every day. Johnny Rockets plans to launch Johnny's Burger Factory, a fast-casual concept aimed at Millennials that includes touch screen ordering kiosks, and the ability to customize your order. Acknowledging the need to adapt its business and create a new fast-casual concept, Charles Bruce, President and CEO of Johnny Rockets said, "It's not possible to ignore millennials and still be competitive in the better burger category."
Cracker Barrel also unveiled plans to open a fast casual concept in its fourth quarter earnings conference call, but didn't give many details. It did note, like Charles Bruce, that it sees the new concept as an important part of growing its brand in the long term. It also mentioned adding more technology in its restaurants, such as a new ordering process.
Taco Bell also sees the popularity of fast-casual overtaking the quick-service model. It launched a higher-end taco restaurant, called US Taco Co., in Huntington Beach, CA, in 2014, which was aimed at higher income foodies and offered gourmet tacos, French fries and milkshakes. The company is closing down that chain, however, because many customers believed the prices were too high for the quality of the food. CEO Brian Niccol said they were still happy with the concept, and it was a good place to experiment with new ideas. They plan to take some of the more successful concepts from US Taco Co. and incorporate them into their new fast-casual idea, Taco Bell Cantina. The Cantina restaurants will also be aimed at Millennials with tapas-style appetizers, alcoholic drinks, and an open kitchen. The rest of the menu and food preparation will be the same as its traditional Taco Bell restaurants. One location with the new style opened in Chicago, and another is planned for San Francisco. Overall, the chain is shifting its focus to urban environments, which it sees as a target area for Millennials.
Even retailers are moving into the fast-casual space. Convenience store operator QuikTrip is testing a new in-store restaurant in Tulsa, OK, that offers sandwiches, wraps, flatbreads, pizza, drinks and desserts. The restaurant, called QT Kitchens, is in one location currently, but plans to roll it out to others if it's successful. CEO Chet Cadiuex says it's constantly changing, as the convenience store was still a new idea when QuikTrip opened in 1958, but it hopes the restaurant will be a "launching pad to other things."