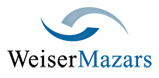 In the food industry, like many industries, trends are of the utmost importance. Businesses need to know what caused past price increases or decreases, how other companies are faring, what consumers expect, and what that all means for future profitability. It is also vital to understand the concerns of the industry, and what the smallest and largest business believe will be important going forward.
Well, how can we predict all of these things without research? WeiserMazars is conducting its annual U.S. Food & Beverage Industry Survey to gain answers to the industry's critical questions. The survey only takes 7-8 minutes, but it can help greatly to define industry concerns and uncover industry trends. Respondents will also receive the survey results in advance of their public release as well as priority access to other events that may be organized to present the results and industry outlook.
Some of the key findings from last year's report include:
The factors most expected to influence sales growth in 2015 were overwhelmingly new customers (reported by 29% of small firms and 45% of large firms), and improved sales performance (26% of small firms and 18% of large firms).
When ranking internal concerns for 2015 on a scale of 1 to 5, both small and large firms ranked reducing costs near the top. Both groups also ranked improving operations and improving the supply chain as significant challenges.
Sixty-one percent of participants anticipated increased employment in 2015, with an average estimated increase of 13%.
All the responses are confidential, with the results aggregated and blinded, so no data is linked to any individual or company. Along with The Food Institute, the survey is also co-sponsored by Progressive Grocer and The Association of Food Industries.
To take the 2016 survey and download the report from 2015, click here.