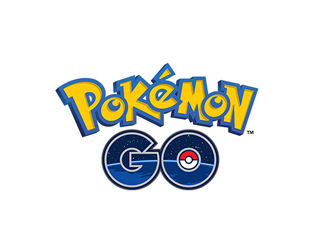 Chances are you've heard of Pokémon Go, the hugely popular mobile game that has taken the world by storm. The game builds off the popularity of the Pokémon universe that was made popular in the mid-90s with its original video game, which then spun off into trading cards and other merchandise, and is based on the concept of catching and battling creatures called Pokémon. The new Pokémon Go is essentially an augmented reality app in which players go out into the real world to "catch" Pokémon. It's a pretty basic concept for a game, and you may be wondering what connection it has with the food industry. Well, the connection is actually quite significant.
After being available for just three days, Pokémon Go attracted more users than Twitter, and rose to the top of the App Store revenue charts, according to Survey Monkey. As of July 12, it had just under 21 million daily active users in the U.S., surpassing the hugely popular mobile game leader Candy Crush saga. It is also on track to surpass Snapchat on Android and could even become the largest user of Alphabet's mapping data, bigger than Google Maps itself.
Because of the way the game is played, using the real world as the game map, these massive user numbers could have a lot of potential value for retailers and restaurants. The game features two major locations that attract players, Pokéstops and Gyms. They are both assigned to actual buildings, which could mean your business is one of them or is near one of them. There are even paid items within the app called Lures, that business can buy to attract even more players. The magazine Inc. features a whole how-to guide on capitalizing on the popularity of Pokémon Go, giving a step-by-step guide on what to do if your business is a Pokéstop and how to market to customers to get them in the door and playing Pokémon Go at your establishment. It also features a breakdown of the profitability of setting up Lures, noting that to set up a Lure for a total of 84 hours would only cost $1.19 per hour.
Another planned marketing option for businesses is sponsored locations. The developer of Pokémon Go, Niantic, plans to implement sponsored locations in the game so businesses can pay to turn their store or restaurant into a portal to draw extra foot traffic. Advertisers would then be charged for every customer visiting their store, according to Engadget. Niantic's previous mobile app, Ingress, featured a similar function, in which Duane Reade pharmacies in the U.S. and Vodafone in Germany paid to become sponsored locations.
Supermarkets and restaurants are already seeing the benefits of these marketing tactics, just a few days after the app was launched. Australian supermarket chain Woolworths published a guide on its Facebook page on where to find Pokémon in its stores, and shoppers quickly started posting their own in-store sightings, reported Supermarket News. Countdown supermarkets in New Zealand also encouraged shoppers to search for Pokémon in its stores, and it received a deluge of social media replies.
L'inizio's Pizza Bar in Queens, NY, was one of the first businesses to tap into the Pokémon craze, with its manager noting sales spiked by about 30% after spending about $10 on Lures, reported Bloomberg. Many players are even posting on social media that they are making their restaurant decisions based on whether or not there will be Pokémon there. Applebee's took to social media to retweet customers catching Pokémon on the premises, and Bay City, TX, restaurant The Fat Grass posted specials for people coming in to play the game, according to Business Insider.
It may be hard for some retailers and foodservice operators to make sense of Pokémon Go and to justify spending time and money marketing with it. However, if the results from businesses that have embraced the game after just a few days are any indication of the potential profitability, it really doesn't make sense not to give it a try. All indicators show players of the game will only continue to increase, and everyone should probably try to "catch 'em all."