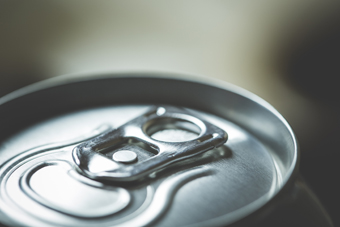 Despite efforts to stop the soda tax from being implemented in Philadelphia, it seems the levy will prevail.
It was the second time the administration of Philadelphia was being sued over a soda tax, and for a second time, the court sided with the city. An appeals court upheld the city's 1.5 cent per ounce tax on sweetened beverages, ruling that it does not duplicate Pennsylvania's state sales tax, reported The Philadelphia Tribune (June 14).
The lawsuit was initially filed in September by the Philadelphia Beverage Association along with small local businesses and Philadelphia residents. The suit was dismissed by a judge in the Court of Common Pleas in December, and the tax was upheld. The anti-soda tax groups appealed the decision to the Commonwealth Court, which heard arguments in April.
The suit argued the tax was unconstitutional because it overlapped state food and drink taxes, but the judge agreed with the Court of Common Pleas decision, saying, "In this case, the PBT (Philadelphia Beverage Tax) and the sales tax do not tax the same subject, or the same person, and the field covered by the PBT has not been pre-empted by the sales tax."
The "Ax the Philly Bev Tax" coalition plans to appeal the ruling to the Pennsylvania Supreme Court. Meanwhile, the court's decision was praised by Mayor Jim Kenney, who has earmarked the beverage tax revenue for several initiatives, including the expansion of pre-kindergarten programs.
Opponents of the tax have argued that it is causing workers in the soda industry to lose their jobs and is causing a drop in sales of not only soda, but of other supermarket items. PepsiCo and other manufacturers have noted that their revenues are falling because of the tax, and they will have to lay off workers. Teamsters Local 830 was "angry and disappointed" by the decision, saying "Our local union has already seen 155 of our hard working members lose their jobs due to tanking beverage sales in the city, which is a direct result of the beverage tax."
However, the higher-than-expected totals brought in by the tax for the city indicate that people are still willing to purchase the taxed drinks. Philadelphians for a Fair Future noted the tax has "supported 2,000 new pre-K seats, which will be expanded by thousands over the next few years and will rebuild recreation centers, parks and libraries in neighborhoods all across the city."