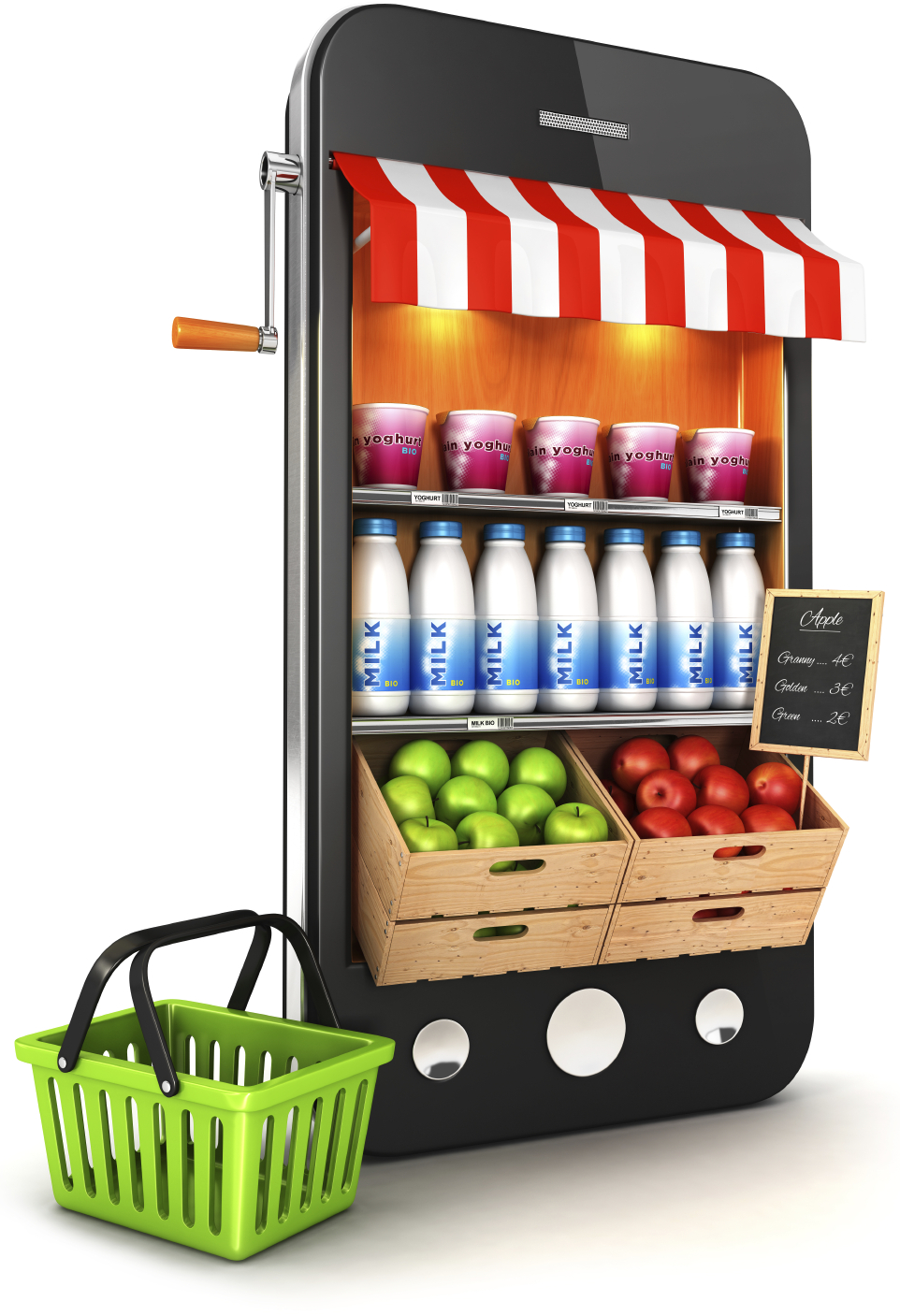 Online grocery shopping is a hot topic in the food industry. Retailers and manufacturers alike are wondering how the rising popularity of e-commerce will impact their business, and with reason. Online grocery is one of the fastest growing categories in the industry, with sales growing five to six times greater than conventional channels, according to A.T. Kearney's Capturing the Online Grocery Opportunity report. It predicts the sector will grow 15% to 18% over the next decade, giving it 12% to 16% share of the total market. The report also shows online shopping is not just limited to certain age groups either. Buyers in the 25–34 age group have the greatest percentage of online grocery shoppers, but other segments are growing, such as the one-quarter of shoppers 65 and older who say they bought groceries online in the past year.
E-commerce sales for food and consumables increased by 13.5% in 2014 to $24.4 billion, according to Willard Bishop's Future of Food Retailing Report, and sales will continue its strong growth rate of 12.1% a year through 2019. Willard Bishop finds e-commerce is continuing to deliver double-digit growth, which is forcing members of the industry to make sure they are expanding their click-and-collect and home delivery programs.
To help companies understand the importance of online grocery and how it will progress in the coming years, The Food Institute is hosting a free webinar entitled "How Online Grocery is Creating Growth Opportunities in 2016 and Beyond." The event will feature Bill Bishop of Brick Meets Click, who will review how people are shopping for groceries today, both in-store and online, and lay out a new set of online grocery options that hones in on how customers are better meeting their needs online and in combination with store shopping. We will also be joined by three leaders in online retailing who will discuss what makes their business models different and explain how their supply chains work, including Lior Levy, COO of Artizone, Sebastian Mejia, co-founder and CEO of Grability, and Jeremy Neren, founder of GrocerKey.
This free webinar, sponsored by BMO Harris Bank, will be held on November 10, 2015 at 1:00-2:00pm ET. If you register but cannot attend the event live, you will be e-mailed a recording of the event and the presentation slides once the webinar has concluded. Click here to register