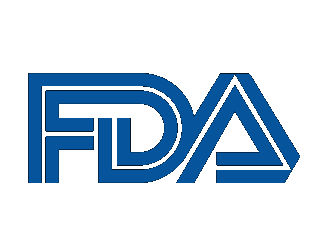 Health claims on food have become a tricky business lately, as consumers are now more aware of what they are eating and require more transparency from manufacturers. Lawsuits and complaints about misleading labeling on food packaging has become so prominent in the industry, we cover it at least a few times a month here at The Food Institute. Just today, we reported on a lawsuit filed against Frito-Lay alleging the company failed to inform customers that its potato chip products contain artificial flavors, reported Legal NewsLine (July 24).
While many of the class action lawsuits that are filed against manufacturers stem from "natural" labeling, since there is no legal definition of the term, there are also concerns about terms that are federally regulated. For example, Kind got into some trouble with FDA in April 2015 when the agency claimed it misused the term healthy on its labels. It also faced a class action lawsuit on the matter saying Kind's bars do not meet FDA's definition of healthy, and it ultimately filed a citizen petition asking FDA to change its standards for what can be labeled a healthy food.
This makes FDA's most recent health claim approval all the more interesting. FDA approved Royal Hawaiian Macadamia Nut Inc.'s petition to make a health claim about macadamia nuts. The company, which produces macadamia nut foods under the Royal Hawaiian Orchards brand, can now claim that consuming macadamia nuts can help reduce the risk of coronary heart disease under certain circumstances.
This marks the first time the agency has extended a qualified health claim to macadamia nuts specifically. The statement applies in connection to the consumption of whole or chopped macadamia nuts, including raw, blanched, roasted, salted or unsalted, and/or lightly coated and/or flavored macadamia nuts. The claim states, "Supportive but not conclusive research shows that eating 1.5 ounces per day of macadamia nuts, as part of a diet low in saturated fat and cholesterol and not resulting in increased intake of saturated fat or calories may reduce the risk of coronary heart disease."
Scott Wallace of Royal Hawaiian Macadamia Nut notes this is a "historic day" for the macadamia nut industry as it has the potential to put the product in better competition with other nuts. "Many people associate almonds, pistachios and walnuts with better health, but this momentous decision from the FDA now puts macadamia nuts in a similar category," adds Wallace.
However, this may also open the industry up to more scrutiny from consumers who expect a certain level of transparency from their food brands. If macadamia nut producers want to move more into health claims, they may need to be ready to defend their labeling in and out of the courtroom.
For more information on health claims and class action lawsuits in the food industry, take a look at our Class Action Primer, an overview of the ongoing occurrence of class action lawsuits challenging promotional claims made in the advertising and/or labeling of foods. Also, keep an eye out for our annual U.S. Food Labeling Seminar in Newark, NJ, this fall, which covers all aspects of food labeling from health claims to the new nutrition labeling guidelines to menu labeling.