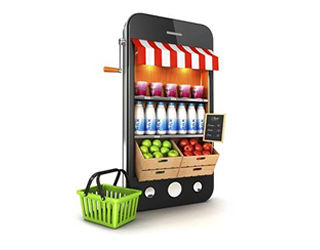 All industries are seeing the need to increase advancements in technology, and the food retail and restaurant business is at the forefront. Consumers are always interested in services that save them time and money, and technology is one obvious way for companies to deliver on that expectation. One of the most popular types of technology are smartphones, which open the door to all sorts of mobile apps and services.
According to analysts, at least 25% of corporate software development budgets will be dedicated to mobility, reported Fortune. Of this type of technology, consumer-facing apps are gaining the most ground, such as Starbucks' popular loyalty app or Target's Cartwheel coupon app. Mobile apps are not only helpful for consumers, though, many companies are investing in apps that aid internal workflow. According to a survey by Canvas, the majority of companies are saving up to $25,000 with mobile software. Family Dollar Stores is even putting internal apps ahead of customer ones, using its "Cash App" to help managers monitor how shelves are organized, average prices compared to the competition, and other in-store metrics.
Mobile technology isn't just for retailers, either. Paying for a restaurant check via mobile app will become the most popular way to pay within four or five years, according to restaurateur R.J. Melman and other industry analysts, reported Chicago Tribune. Using dining apps offers both customers and operators a few advantages. Restaurants can collect more data on their customers using the services, which are also easier and more efficient to use than traditional methods. Some apps, such as Reserve, let users not only pay for their meal, but book a reservation. One system, Tock, charges restaurants a monthly fee which CEO Nick Kokonas believes will be more successful than models that charge customers.
Many large chains are already developing their own apps, but independents and smaller chains have been slower to catch on. Jeremy Adkins, the co-founder of startup Dyner, says this technology will really take off when the apps can integrate completely with restaurant point-of-sale systems. The analytics these programs provide will also enable restaurants to customize experiences for diners, and give recommendations, the way a concierge or waiter might today. Melman says the restaurant industry will not be completely changed by these platforms, the way Uber disrupted the taxi business, since the foodservice industry is large and diverse.