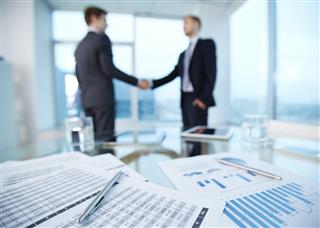 The Food Institute recorded 503 mergers and acquisitions in the food industry in 2014, a 61.7% increase from the previous year. Activity in the industry more than doubled in the first quarter of 2014 compared with the same period the previous year, and continued to increase in each quarter after. After just the first six months of the year, it was only five deals shy of surpassing the total mergers for 2009.
With 60 more deals than last year, manufacturers were responsible for over 30% of the industry's total transactions. Retailers were also busy, increasing activity by 65% from 2013. This can be attributed largely to the exceptional year had by supermarkets, which followed another busy year in 2013.
Some of the largest M&A deals of the year occurred in the food industry, such as Burger King's merger with Tim Horton's to create Restaurant Brands International, AB Acquisition LLC's purchase of Safeway Inc., and Tyson Foods' acquisition of Hillshire. These deals made 2014 significant, representing a shift from mainly large companies acquiring smaller businesses to increase their portfolios, to several big companies acquiring other large companies to increase market share.