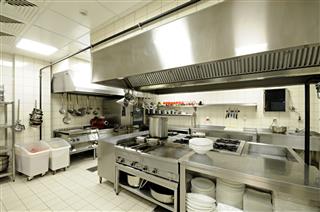 CKE Restaurants estimates that updating its locations to comply with FDA's new menu labeling regulations will cost around $500-600 a restuarant, which could add up to a total of about $1.7 million for its whole network of stores. This shows that FDA's price tag of $111-118 million for the entire industry may be an underestimation of many millions.
Christie Cooney and Steve Lemley of CKE Restaurants detailed these plans at The Food Institute webinar, "The Real Cost of Menu Labeling for Supermarkets & Restaurants." Additonally, Robert Hahn, Esq., of OFW Law explored the ins and outs of what will be expected with the new regulations, and what the impact may be on other businesses.
Under the new regulations, the following information is required for each standard menu item:
Calorie declaration;
The succinct statement: "2,000 calories a day is used for general nutrition advice, but calorie needs vary";
The statement of availability: "Additional nutrition information available upon request"; and
Additional written nutrition information
The rules define a standard menu item as "a restaurant‐type food that is routinely included on a menu or menu board or routinely offered as a self‐service food or food on display."
Hahn also discussed how restaurants are required to label self-service foods and foods on display, what additional nutrition information needs to be included, variable menu items and combination meal rules, compliance and enforcement, and vending machine labeling.
To receive more details and guidance on the menu labeling regulations, download the webinar recording at https://foodinstitute.com/catalog/product/realmenucost.