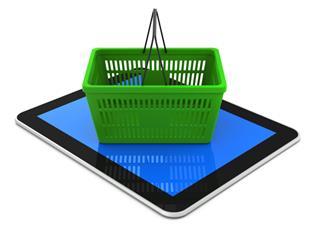 Meal kits are the new fad in the food industry, addressing most of the major consumer trends of today, like convenience, gourmet offerings and health consciousness. However, environmental sustainability is another huge concern among consumers, specifically as it applies to food and packaging waste. One of the main criticisms of meal kits is that they produce large amounts of packaging waste, as each ingredient must be individually wrapped and packed with ice.
Many companies are beginning to address this issue, by introducing more recyclable and biodegradable packaging and introducing ice pack return programs. One startup, FreshRealm, even developed a sort of reusable puzzle box for meal kits, reported SF Gate. FreshRealm started as a meal kit delivery business, but its boxes have become so popular that it began selling them to competitors. Its boxes are 17-inch-square cubes made of polyurethane that have five drawers with metal plates that help maintain the desired temperature. The drawers can hold up to four grab-and-go meals or the ingredients for two meal kits. Once the food is removed, customers put the container back together and attach a return label. The box is picked up by FedEx, and returned to FreshRealm, which sanitizes the box and puts it to use again.
While the packaging waste of other meal kit services that don't use FreshRealm's boxes is a major concern for customers, companies may be able to offset that by touting their success in curbing food waste. According to a study by nonprofit BSR on behalf of Blue Apron, 62% less food is wasted at Blue Apron's food prep facility and by consumers than the same meals cooked with grocery store ingredients, reported Fast Company. The researchers found the Blue Apron facility threw out 5.5% of food, while grocery stores threw out 10.5%. On the consumer end, cooks threw out 7.6% of the food in Blue Apron meals, instead of an estimated 23.9% they would throw out to make the same meal otherwise.
Most of this can be attributed to the fact that if a recipe calls for one carrot, or one tablespoon of butter, customers will need to purchase a much larger package than just what is needed for the recipe, possibly wasting the rest that was unused. Blue Apron also likely saves even more food earlier on in the supply chain because, unlike grocery stores which purchase a bunch of products that may or may not be bought by consumers, Blue Apron knows exactly what ingredients it will need ahead of time.
The startup also plans to introduce other programs to cut food waste further, such as improving demand forecasting and using new automated equipment to process food. It also plans to launch a campaign to make its customers more aware of food waste. In addition, it is working to improve its packaging waste, transportation, and how food is grown.
Blue Apron is still working with BSR to evaluate other parts of its products' lifecycle, but Fast Company estimates it will still likely come out ahead of traditional meal prep, even taking packaging into account. While this may be true, the biggest challenge for meal kit companies may be convincing customers that wrapping each shallot or garlic clove in an individual plastic bag may actually be good for the environment.