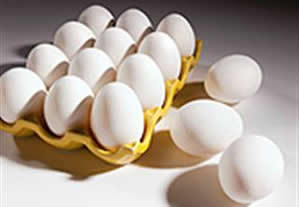 McDonald's has had its ups and downs in the past few years, and it's no secret that its sales have been struggling. The chain has made many attempts to bring customers back to its restaurants, but one in particular may be its most popular: all-day breakfast.
Back in September McDonald's announced it would be offering many of its breakfast items all day long, which it said was its number one request from customers. It also noted that more than 120,000 people tweeted the company asking for all-day breakfast in the past year alone. The day the chain began the new menu, Oct. 6, the Twittersphere was ablaze with excited comments from consumers, such as @CedrickRice1999's tweet "#AllDayBreakfast is easily the best thing that's happened to me all year" and @Racoona_'s tweet "It's a beautiful time to be alive when @McDonalds is now serving #AllDayBreakfast."
Although customers are obviously happy about the change, franchise owners are not as positive. A survey by Nomura analyst Mark Kalinowski found that the chain's franchisees are finding the new menu is "slowing down service, reducing average ticket costs, and causing chaos in the kitchens." One owner in particular said, "All-day breakfast is a non-starter. We are trading customers down from regular menu to lower-priced breakfast items. Not generating new traffic." Others also said the menu is confusing customers because some items are available in one region and not another, and noted they are losing customers because service is so slow and the quality has gone down. Many also needed to hire additional workers, which is an expense some can't afford.
McDonald's executives, on the other hand, are calling all-day breakfast a success, with the chain's U.S. president Mike Andres saying in an e-mail to franchisees and employees, "The successful launch of All Day Breakfast proves that when we listen to and respond to our customers and align around a great execution plan, we will grow our business and take share." Andres also told owners to prepare for the rollout of a new national value plan which targets budget minded diners and mentioned plans to simplify its menu and kitchens to speed customer service. Both of these new initiatives seem ironic given that franchisees are complaining about the complexity of the new menu and the loss in profits because of the breakfast items' low prices.
The whole thing is a good example of "easier said than done" as McDonald's tries to please customers and get them into its stores, without acknowledging the realities of executing its plan. It's too early to tell whether all-day breakfast has had a positive impact on the company's sales, but if it has or hasn't, that will most likely determine if the concerns of franchisees are addressed.