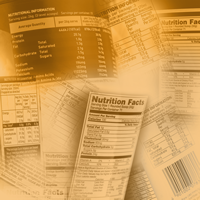 GMO labeling is definitely a hot topic in the industry. Several states have passed or are trying to pass mandatory labeling laws, and many are pushing for a national standard. On the other side, many prefer only voluntary labeling, saying there is still no scientific evidence that GMOs are harmful.
The debate took a new step on Feb. 19 when Senate Agriculture Chairman Pat Roberts of Kansas released draft legislation that would crate a voluntary labeling standard for GMOs across the country, effectively blocking state-by-state mandatory labeling, reported San Diego Union-Tribune. Numerous industry organizations supported the bill, saying it would help avoid the confusing patchwork of state-by-state laws. The following groups released statements:
Other groups also claim mandatory GMO labeling will significantly raise costs for consumers. An economic study by John Dunham and Associates and commissioned by the Corn Refiners Association found that Americans will spend about $1,050 more every year on groceries because of Vermont's mandatory labeling law. The study claims the cost of new labeling systems and switching to more expensive non-GMO ingredients will raise food prices almost 2% in the first year. It argues that GMO labels will be viewed as warnings by consumers, forcing food companies to switch to non-GMO ingredients. It says at a minimum, the Vermont law will cost U.S. consumers about $3.8 billion.
Those in support of mandatory GMO labeling believe consumers' rights are being jeopardized if they do not know what's in their food. Gary Hirshberg, chairman of the national labeling campaign Just Label It, made the following statement about Senator Roberts' proposed voluntary labeling law: "Allowing food companies to make voluntary disclosures will simply perpetuate the status quo that has left consumers in the dark. ...[F]ood leaders like Campbells have shown that mandatory GMO labeling will not increase food prices. As the Senate Committee on Agriculture considers the DARK Act, we reiterate our support for a strong mandatory, national GMO labeling system that gives American consumers the same rights as consumers in 64 nations."
The issue is obviously not black or white, as there are a lot of factors to consider. Do you think companies that label their products for GMO ingredients will lose customers due to higher prices, or gain customers who feel they have a right to know?