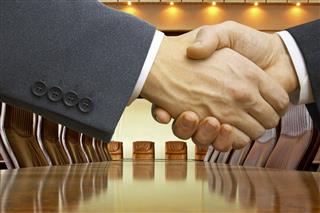 As food industry mergers and acquisitions hit a 15-year high in 2016 to reach 505 deals, it looks as if businesses have no plans to slow down in 2017. Moving into the second quarter of the year, we are seeing a large jump in activity, with many high-caliber deals being announced in the past few days. Here's a look at some of the top transactions from the past week, out of over 20 total deals:
7-Eleven Inc., Dallas, TX, will purchase the majority of Dallas-based Sunoco LP's convenience stores and gas stations for $3.3 billion. The deal includes about 1,110 of Sunoco's 1,345 locations, which will retain the Sunoco brand.
U.S. and EU regulators cleared ChemChina's bid for Switzerland-based Syngenta provided it satisfies anti-monopoly policies. As a result, ChemChina will be required to sell the U.S. paraquat, abamectin and chlorothalonil crop protection businesses of its generics subsidiary ADAMA to agrochemical company AMVAC, Newport Beach, CA.
France-based Danone will sell Stonyfield, Londonderry, NH, to facilitate its acquisition of WhiteWave Foods, Denver, CO. The deal stemmed from an agreement with the Department of Justice's anti-trust department. Meanwhile, a U.S. District Court signed an order allowing WhiteWave Foods and Danone to complete their planned merger.
Highlander Partners LP, Dallas, TX, acquired Gimbal Brothers LLC, a San Francisco, CA-based manufacturer of gummy vitamins and gourmet jelly beans, through its Bettera Brands LP subsidiary. The company can incorporate nutraceutical ingredients and essential oils in confectionery delivery systems.
Luxembourg-based JAB Holding Co. will acquire Panera Bread, St. Louis, MO, in a deal valued at about $7.5 billion. Panera will become privately held and continue to be operated independently by the company's management team.
New Age Beverages Corp., Denver, CO, will acquire the assets of Marley Beverage Co. LLC, Detroit, MI, including the Marley brands in ready-to-drink coffee and relaxation drinks and teas. The deal will expand New Age's footprint in the organic, all natural, preservative-free, high fructose corn syrup-free and GMO-free segments. Meanwhile, New Age Beverages Corp. will acquire Maverick Brands LLC, a Palo Alto, CA-based producer of Coco-Libre coconut water. The deal gives New Age access to the coconut water market, creating a platform for some of its planned new products.
Seneca Foods, Marion, NY, will acquire the remaining 50% stake in fruit processor Truitt Bros., Salem, OR, making Seneca the sole owner. The existing management team will continue to operate the Truitt business.
Swander Pace Capital, San Francisco, CA, acquired Passport Food Group, a Canada-based manufacturer and distributor of internationally-flavored foods for the foodservice and retail channels. Swander Pace plans to drive Passport's growth through continued research and new product development, the expansion of retail and club relationships and operational performance improvements.
For a full listing of the most recent mergers and acquisitions, including international deals and M&A buzz, make sure to read our April 10 edition of the Food Institute Report. If you are not a member, but would like a sample copy, please contact our member services team at 201-791-5570 x. 210 or visit our membership page.