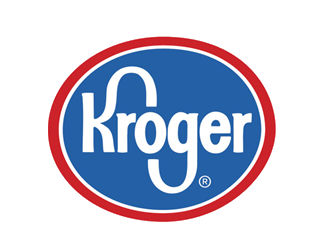 The Kroger Co. may be a large and successful supermarket chain with over 2,700 stores in 35 states, but that doesn't mean it has time to rest on its laurels. It recognizes the importance of adapting to customer tastes as the food industry is always changing, and it can be fairly easy to get left behind. Kroger's private label items and organic offerings are one of the main reasons it has remained so popular, that along with its strategic investments in companies like Hiller's Markets, Roundy's and Harris Teeter.
Kroger is positioned to surpass specialty retailers like Whole Foods Market in sales of organic foods, mainly due to the success of its private label natural and organic brand, Simple Truth. But it recently made two more moves that will not only help propel its natural, organic and local product advancement, but also expand its private label progress.
Kroger made a "meaningful investment" in Lucky's Market, a specialty grocer focused on organic, natural and locally-made products. Lucky's 17 stores are located primarily in the Midwest and Southeast U.S., and are said to resemble an indoor farmers market, with "garage door" entrances, barrels and wooden crates. It also has its own private label brand, "L," which has no artificial colors, flavors or preservatives. The investment is intended to help Lucky's grow over time and reinforce Kroger's commitment to affordable organic and natural foods.
As I said earlier, private label products have always been important to Kroger. In October 2015, it launched its HemisFares label, a line of products imported from around the world, beginning with 27 Italian products in its Taste of Italy line. The line is meant to introduce customers to new international products that are exclusive to Kroger stores. The package for each HemisFares product tells the story of the food, explaining exactly where it came from and recommending other similar products. At the time, the company said it would add additional products from other regions, such as Spain and Japan.
Now, that expansion is here, with the addition of Taste of Spain. This launch includes dry-cured jamón Ibérico de Bellota, spicy paprika aioli, and olive oil from the La Mancha region of Spain. The products will be introduced at the chain's Savor World Flavor: Taste of Spain event, which is meant to familiarize its customers with traditional Spanish flavors, such as seasoned chorizo, smoked paprika garlicky shrimp, saffron-flavored paella, and Chardonnay from Navarro.
Kroger obviously knows what products will attract new customers, especially Millennials, and keep existing shoppers coming back. Two of the trends that we repeatedly see in the food industry are organic and natural products, and unique, ethnic flavors, as customers become not only more interested in clean, natural products, but also more adventurous and experimental in their eating. Kroger is hitting on both of those notes with these recent moves, which will likely be a boon for its sales in the future.