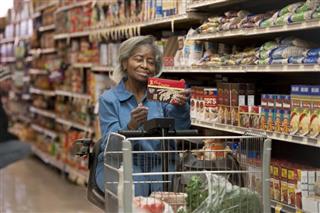 There's been a lot of coverage of big name food retailers like Walmart, Kroger, Costco, and Amazon in recent years as food prices fluctuate, consumers trends flip-flop and new shopping models emerge (i.e. e-commerce, meal kits, etc). But, we tend to forget about the smaller players and the independent retailers as we evaluate the industry, even though they are just as vital to the food industry, and can sometimes be bigger competition for traditional retailers than their massive counterparts.
Independent grocers increased their same-store sales by 2.1% in 2015, according to the National Grocers Association and FMS Solutions Holdings LLC's 2016 Independent Grocers Financial Survey. Higher sales, better margins, and only slightly increased expenses resulted in much stronger profits, reversing a two year trend in which profits were lower than the previous year's. Sales also shifted slightly away from non-perishables toward fresh categories such as meat and deli.
The report found that conventional supermarkets are now the top competitive threat to independent grocers, overtaking supercenters. Despite the strong competition, retailers managed to slightly improve gross margins in the total store and most departments in 2015.
One of the challenges for independent grocers in 2015, besides increasing competition, was higher healthcare costs. Healthcare costs grew 10.2%. Minimum wage increases and rising turnover also raised concern over mounting labor costs. Turnover was particularly high among part-time employees, reaching 42.2%.
Independent grocers are now also adapting to changing marketplace demands by shifting advertising funds from printed materials to digital, social and mobile marketing. Social media outreach is now the norm among independents who look to attract the modern consumer.
In other small/regional grocer news, KB Holding Inc. acquired Kings Super Markets and Balducci's Food Lover's Markets from Angelo, Gordon & Co. and MTN Capital Partners LLC. Kings has 25 stores in the New York metropolitan area, while Balducci's has nine locations in New York, Connecticut, Maryland, and Virginia.
Kings is an upscale grocery store specializing in locally sourced, organically grown produce, specialty meats and artisan cheeses from over 20 countries. Kings was founded in 1936 and is now based in Parsippany, NJ. Balducci's Food Lover's Market is a gourmet specialty food shop selling high-quality produce, a variety of meats roasted and smoked in Old World tradition, fish flown in fresh, restaurant–quality prepared foods, imported cheeses, and Balducci's own brand offerings. The company was founded in 1916.