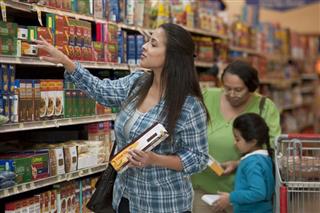 A lot of time and marketing dollars are spent on appealing to the Millennial generation. We even spend a good deal of time on the cohort here in the FI Blog. However, most companies have focused on the younger, single members of the generation, but it may be time to turn our attention to Millennial parents.
Eighty percent of babies born this year will have Millennial parents, and the U.S. already has more than 10.8 million Millennial households with children, reported Ad Week (Aug. 13). The generation is getting older as a whole, and even the youngest members will soon be out of college and starting careers and families.
So what do Millennial parents spend their money on? One big market is foodservice. Ninety percent of Millennial parents order food from a restaurant at least once per week, as opposed to 77% of Millennials without children and 73% of the overall population, according to Technomic's 2017 U.S. Millennial Parents Insights Report. Nearly half of Millennial parents' away-from-home dining occasions include children under age 18, while 43% of Millennial parents allow their children to decide where to eat.
Millennial parents increased their patronage of fast food restaurants by 34% in the past two years, while also increasing their visits to fast casual outlets 19% and coffee shops 25%. In comparison, the overall population only increased their visits to fast food outlets by 25% and coffee shops by 18%.
This shift is most likely attributed to Millennial parents' interest in time saving and convenience. They express a higher demand for convenience and look for breakfast foods that can be eaten quickly, are portable and don't require cooking, according to The NPD Group. In contrast, Millennials without kids look for breakfast foods that give them energy, are high in protein, tide them over, and keep them feeling full longer.
Millennials of all types have a tendency to look for fresh, minimally-processed foods and organics. NPD predicts Millennials and members of Generation Z will lead the growing consumption of fresh food, which will increase 9% over the next several years, and of organic food, which will increase 16%.
Then, what should your takeaway be from these stats? While the generation as a whole has a lot of similarities, it may be time to stop thinking a group of people spanning 15 years in age will all have the same expectations of food companies.