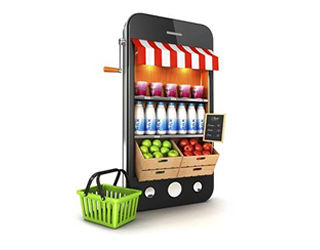 Rapid expansion and acquisition of new customers may seem like a good thing for most businesses, but in the grocery delivery industry, it can spell disaster. Most food e-commerce companies find that when they expand into new markets too fast, they lack the infrastructure to keep up with deliveries. Take the case of Good Eggs, which moved into new areas too quickly and was forced to shutter its operations in all but one city. Now that it has scaled back its operations, it is able to offer more products to its customers and make a plan for a slow expansion in the future.
In other cases, grocery delivery companies are finding that the competition is just too fierce in this crowded industry. Even though grocery e-commerce is still a relatively new concept to customers, companies have been trying for years to develop successful delivery ventures. Now that the idea is becoming more popular among shoppers, many newcomers have entered the scene and are posing a threat to long-standing services.
Grocery delivery veteran Door to Door Organics may have fallen victim to this, as it abruptly ceased operations on Nov. 17. The company cited "timing of recent events in our industry" and the impact that had on its funding prospects as reasons for its closure. While the company did not specify which industry events it was referring to, the merger of Amazon/Whole Foods and other supermarkets moving into the home-delivery territory are likely the culprits.
Door to Door Organics was founded in 1997 in Bucks County, PA. It operated in 17 states and Washington, D.C., and in June 2016 announced a merger with Virginia-based Relay Foods, an online food-delivery business. The company also secured $10 million in equity financing from The Arlon Group and Relay stockholders. It also recently appointed Mike Demko as its CEO, a veteran of GPShopper, FreshDirect and Priceline. At the time, the company said it was "[continuing] to grow our customer base and roll out new offerings," reported Denver Business Journal (Nov. 17).
Amazon also recently scaled back its AmazonFresh service, shutting down operations in parts of nine states. It claimed the closures were not due to rapid expasion or competition, but, of all things, the U.S. Postal Service (USPS). According to sources, Amazon told food brands USPS was responsible for an unreliable experience with late or missed deliveries, and with no other delivery option, it decided to shut down the service. The brands were also told that the economics of business in these areas were harder because they were less densely populated. Some workers claim higher delivery rates from USPS were also to blame, as well as its inability to deliver groceries in disposable paper bags, reported Recode (Nov. 15).
Despite this trend of closures, one grocery delivery service is using this as an opportunity for expansion. Grand Rapids, MI-based Doorganics will move up plans to expand its grocery delivery service to the Detroit, MI, area, following Door to Door Organics' shuttering. Beginning Dec. 13, the company will begin making deliveries to about 35 zip codes in the Southeast Michigan region, reported MLive.com (Nov. 20).
To find out more about the issues with online grocery shopping and fulfillment and various ways retailers can alleviate problems, attend our free webinar on Dec. 5, featuring ShopperKit's Jack Record and SpartanNash's Brandon Walsh. Register here