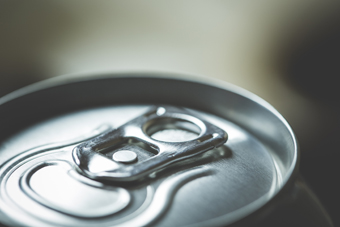 There has been much debate about instituting sugary drink taxes, specifically in Philadelphia where one was put into place in six months ago. Some argue that it will improve consumer health and boost revenue for much needed initiatives, while others say it places an unfair burden on soda manufacturers and hurts low-income shoppers.
After Philadelphia's tax was implemented, there were multiple lawsuits about the levy, and each time, the courts sided in favor of the tax. However, there is still limited evidence on whether taxes such as these actually have a positive or negative impact on the community and the beverage and retail industries, making it a hotly contested debate topic.
Early on, companies were already claiming the tax was impacting business, while the city was touting the financial benefits it was seeing. Now, six months into the implementation of the tax, we are able to see a clearer picture of what it really may mean for the industry and the community.
New research from Nielsen finds that the Philadelphia beverage tax resulted in a 25.7% year-to-date decline in sugary beverage sales since taking effect Jan. 1. Sales of beverages exempt from the tax grew 6.1% during the same period. Soft drinks declined from 23.6% market share before the tax to 17.9% now.
Water now holds a 24.1% market share, up from 18.8% before the tax. New age beverages, shelf stable juices, refrigerated tea and refrigerated juices all remained relatively stagnant. The research also found beverages with healthy claims are on the rise. Items containing coconut, antioxidants and those free from sucralose have increased across beverage items.
While this seems like proof for the beverage industry that the tax is ultimately harmful, it may just be a result of overall consumer shifts. Coca-Cola's performance in the most recent quarter was boosted not by its well-known sodas, but by growth in non-carbonated drinks and low and no-sugar options. Global volume sales of low and no-calorie sodas were up by the mid-single digits, while demand for non-carbonated drinks such as smoothies was up in Europe. The company also plans to launch Coke Zero Sugar in the U.S. in August, as it sharpens its focus on low and no-sugar versions of its sodas, reported Reuters (July 26).
Sales of sodas at convenience stores are also slowing, according to the 2017 Convenience Store News Midyear Report Card. Through the first six months, the total packaged beverage category is running flat to slightly down in both dollar sales and unit volume. The decline was attributed to drops in sales of carbonated soft drinks, bottled water, juice/juice drinks, and sports drinks. However, enhanced water is up more than 15% in dollars, and up more than 13% in units.
Moving on to the city's side of things, the beverage tax brought in $6.9 million in June, bringing the preliminary FY17 total to $39.3 million, reported Philadelphia Magazine (July 24). This is lower than the FY17 projection of $39.7 million, however, that doesn't necessarily make the tax a flop. City spokesman Mike Dunn says, "The preliminary FY17 total is only about $300,000 below the revised target. We remain confident that the beverage tax is and will remain a reliable source of revenue...." Dunn added that the city will need a full year, as with any new tax, to make a fair assumption about the impact.