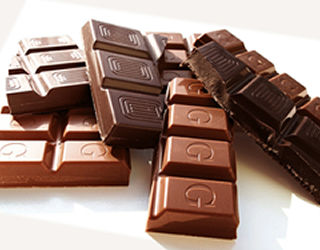 You'd have to be living under a rock to have missed the recent news about Mondelez's takeover bid for Hershey. While not much has actually happened yet, it sparked a lot of speculation about if such a deal would even come to pass and what this merger could mean for the industry. Here are some of the highlights so far.
Mondelez International is proposing to acquire The Hershey Co., in a deal that would bring major snack and confection brands, including Oreo, Cadbury, and Reese's, under one roof. Mondelez offered $107 per share for Hershey, which reportedly amounts to a bid worth $23 billion. The new company would retain the Hershey name if it were to go through.
Fortune reports the combined company would have close to $37 billion in annual sales and a market capitalization over $90 billion. It would bring together Mondelez's Nabisco, Oreo, Cadbury, and Trident brands with Hershey's namesake chocolates, Reese's, and Kisses brands. It would also create the world's largest confectionary company, commanding 18% of the market.
However, while Hershey did confirm the offer, it noted the board unanimously rejected the bid. Hershey also determined that it provided no basis for further discussion between Mondelez and the company.
Many analysts are attributing the veto to Hershey's largest shareholder, Hershey Trust Co., according to The Wall Street Journal. The trust is known for dismissing deals in the past, with 81% of the company's voting power, but a change in the board's membership, a need for diversification, and an investigation by the state's attorney general could bring about a change in the status quo.
The trust controls a $12 million endowment for the Milton Hershey School, which educates underprivileged children in Hershey, PA. Citizens of the town and alumni of the school have been vocal about opposing a sale of Hershey, worrying that it would hurt the town. Even though the trust is in favor of diluting its stake in Hershey, it has sided with public opposition in past merger talks and refused bids from companies like Wrigley, Nestle and Cadbury.
The board now has some new members, though, and the Pennsylvania attorney general's office is seeking the resignation of several longstanding board members, meaning the new board may be more open to a sale.
Analysts at Bloomberg also note that a deal between the two companies wouldn't run into any antitrust barriers. As previously mentioned, the combined company would only make up 18% of the market, and a majority of Mondelez's sales are outside of North America. They also mention that the deal would only be the eighth-largest this year.
Jack Skelly of Euromonitor International says that no matter what, Mondelez seems content to keep pushing the deal, noting, "They wouldn't have started the process of this if they didn't think they had a good chance."