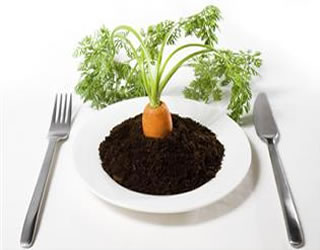 With consumers' growing interest in food culture comes a building enthusiasm of investors for food companies. While some industries are still trying to prove their profitability, food startups are generally still a hot commodity as the "foodie" demographic continues to grow. Companies that offer clean ingredients, healthy alternatives, or technological innovations have been particularly successful in the investment space.
Asian-inspired soups, broths and noodle company Nona Lim raised $3 million in seed round funding. The round was led by Harbinger Ventures, with additional funding from Echo Capital Group, Navama & Kouffman LLC, CircleUp, and Cambridge Companies SPG. The company will use the financing to support product innovation, executive hires, and drive continued aggressive expansion.
Nona Lim started as a meal delivery service and has evolved into a producer of clean-label soups, Asian broths, fresh noodles and Heat & Sip soup cups. It manufactured one of the first fresh gourmet rice noodles and ramen noodles in the refrigerated food section, reported Deli Market News (June 6).
Shipt recently raised $40 million in financing in a Series B funding round led by Greycroft Partners to continue to expand to new markets and forge new partnerships with retailers and brands. It is planning to expand its service to 100 metro areas in by June 2018, up from 47 currently. The company reached over 20 million households in under two years, and partners with regional retailers including H-E-B, Meijer, Costco, Whole Foods Market and ABC Fine Wine & Spirits.
Shipt's average basket size of $110 is over three times the in-store average, according to the company. Its app allows members to note any preferences, choose a one-hour delivery window and pay for their order, all through one shopping experience.
Fishpeople Seafood closed a $12 million Series B financing round with a lead investment from Advantage Capital Agribusiness Partners. Fishpeople, a certified "B" corporation, works with small-scale fishermen to catch only abundant species of fish for its sustainably sourced products, including Seafood Kits, fillets and soups. The company plans to expand distribution of its consumer product lines available in retail grocery stores as well as its recently launched "for chefs" line of foodservice options. The company will also look to increase product innovation, drive brand awareness and meet increasing demand for transparently-sourced seafood.
Looking internationally, Colombian grocery delivery service Mercadoni raised $6.2 million in funding. The company uses personal shoppers to deliver its orders in less than one hour from retailers such as Cencosud, Makro and Walmart, reported TechCrunch (June 6). China-based food delivery service Ele.me also closed a more than $1 billion funding round led by Alibaba. Alibaba is expected to add more on demand services to its portfolio after securing a $3 billion loan facility, according to analysts at Pacific Chiba Trust.