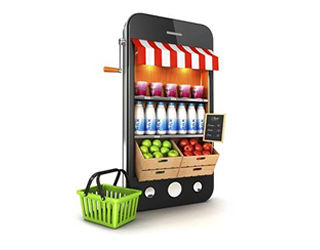 Several years ago, a supermarket that took the major step of implementing an e-commerce program was seen as a technologically advanced company, staying so far ahead of the competition that it was sure to be at the head of the industry. Now, simply having an online grocery program has moved from differentiating to necessity, and now what sets retailers apart is how cost-effective, user-friendly and convenient their services are.
There are many companies that are trying to introduce innovative grocery e-commerce services, but four have been gaining most of the attention: Walmart, Jet.com (a subsidiary of Walmart), Target and Amazon. According to a survey from Field Agent, one quarter of shoppers prefer Walmart.com for buying fresh foods, over Target.com, Amazon and Jet.com. Jet.com was the most popular for packaged foods at 44%, followed by Walmart.com at 30%, Amazon.com at 25% and Target.com at 18%.
In terms of what sets each retailer apart from the others, Amazon received top marks for delivery speed, while Walmart.com and Jet.com were revered for their low prices, and Target.com for its sales and promotions. However, it is worth noting that while about half of people said Walmart and Jet.com have better prices than the other two (the top answer to "What does this retailer do better than others" for both retailers), 60% actually ranked Amazon as having the best prices (its top answer was delivery speed).
Amazon was actually the top retailer in all categories except for two: Target was ranked as having the best sales and Walmart the best store tie-ins. Amazon came out in front of the other three retailers in price, website navigability, product information, customer service, delivery speed and assortment of merchandise.
So the lesson to be learned here is that even though Walmart and Jet.com are currently winning over more customers in fresh and packaged grocery categories, if it can apply the attributes that make the rest of its site so successful to its food sales, it will likely have no trouble emerging as the top grocery e-commerce retailer.
Other retailers are obviously taking notice of these four retailers' success, and are looking to find their own way to capitalize on the e-commerce boom. UK-based Ocado CEO Tim Steiner notes it is seeing an increased number of inquiries from U.S. supermarkets interested in a partnership with the online grocer. Amazon's acquisition of Whole Foods Market is making other retailers interested in Ocado's technology, according to Steiner. He noted, "Grocery retailing is changing and we are ideally positioned to enable other retailers to achieve their online aspirations," reported Reuters (July 5).
Ocado certainly is trying to make its value known to retailers and position itself as an innovator in the grocery e-commerce category. The company is testing a self-driving vehicle that can deliver groceries to customers, which features eight containers capable of carrying 282 pounds of groceries. When the delivery arrives, a container lights up and is opened at the push of a button, and the vehicle includes cameras and LiDAR sensors to detect any obstacles. The company plans to have the technology to roll out driverless deliveries by 2021, reported Fortune (July 3).
Another company is looking to set itself apart as well, this time focusing on the products themselves, rather than logistics. Direct-to-consumer startup Brandless launched an e-commerce site selling products across multiple categories, from non-perishable foods to cleaning supplies to personal care items, each for only $3, reported TechCrunch (July 11).
By eliminating the costs of the traditional distribution model, reducing the number of products offered, and simplifying packaging, Brandless claims it is able to sell products for 40% less than similar products in the grocery store. Brandless developed a product line of a couple hundred essential items, plus a few trendy products like quinoa puffs. The company focuses on simple labels that highlight the most critical information about each product, such as whether it is gluten-free, kosher or organic. In three rounds of funding, Brandless raised over $50 million.
So whether you are a traditional retailer, an e-commerce company, or a CPG manufacturer, now is the time to innovate, because soon it just may be too late.