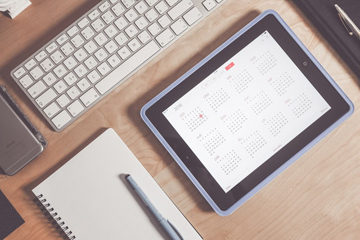 The food industry landscape is changing faster than ever, and we at the Food Institute know how important, but difficult, it can be to stay on top of the most recent industry news. If you didn't have a chance to catch the biggest developments from the past week, here are the most viewed stories featured in our Today in Food daily newsletter:
Dole Food Co. is reportedly exploring a sale, with private equity firms among the potentially interested parties. Dole is reportedly $1.3 billion in debt and operates with low margins and decreasing revenue. The company is expected to garner a valuation in the $2 billion range, reported Fortune. Full Story
Walmart is restructuring its U.S. operations and will consolidate its business divisions to four from six. The change is expected to improve communication, streamline decision-making and accelerate the company's ability to change, reported Reuters. Full Story
Oregon Potato Co. will acquire Inventure Foods' frozen business for $50 million. The deal includes the Rader Farms and Willamette Valley Fruit Co. brands, and the divestiture will help Inventure focus on its snacks business. Full Story
Nearly half of all shopping trips include the purchase of a clean label product, according to Nielsen. Ninety-three percent of U.S. households have purchased a clean label product at a grocery store, while 70% have done so at a supercenter and 31% at a club store. Clean label products accounted for 33% of the sales in the food and beverages category for the 52 weeks ending July 8. Full Story
Plant-based food sales grew 8.1% since 2016, according to the Plant Based Foods Association. Plant-based dairy alternatives are a fast-growing category, with 20% growth, while plant-based meats grew 6% compared to a year ago. Full Story
Whole Foods Market's customer traffic increased 25% since its merger with Amazon, according to Foursquare Labs. At Whole Foods locations in Chicago, IL, traffic was up 35%. E-commerce sales of Whole Foods branded items through Amazon totaled $500,000 in the first week, according to data from One Click Retail, reported Bloomberg. Full Story
If you want to make sure you never miss another breaking news story, become a Food Institute member to gain access to the best "single source" for current, timely and relevant information about the food industry!