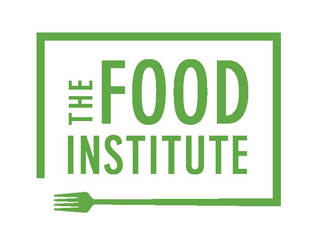 The food industry landscape is changing faster than ever, and we at the Food Institute know how important, but difficult, it can be to stay on top of the most recent industry news. If you didn't have a chance to catch the biggest developments from the past week, here are the most viewed stories featured in our Today in Food daily newsletter:
TreeHouse Foods president Robert B. Aiken resigned October 29. TreeHouse CEO Sam K. Reed will assume the role of president as the company seeks a permanent replacement. Full Story
Amazon will end AmazonFresh delivery in select areas, including suburban Pennsylvania and New Jersey and some parts of California, New York state and Maryland. The service will continue operating in over a dozen cities, reported Reuters. Full Story
Germany-based Freiburger will acquire Richelieu Foods for $435 million. Richelieu is a producer of private label frozen and deli pizza, as well as sauces and dressings. The company operates out of five facilities, reported ACQ5. Full Story
Target is closing 12 stores in nine states at the end of fiscal 2017. The stores are all full-sized Target locations, and are closing as a result of several years of decreasing profitability, reported Minneapolis/St. Paul Business Journal. Full Story
Dairy Farmers of America (DFA) acquired Cumberland Dairy. The acquisition aligns with DFA's strategy to expand its commercial investments and ownership to include extended shelf life processing. Innovation Foods LLC is not included in the transaction. Full Story
Floral flavors, functional mushrooms and puffed snacks are some of the trends predicted for 2018, according to Whole Foods Market. Other popular foods will include Middle Eastern flavors, high-tech plant-based alternatives, super powders and flavored sparkling waters. Full Story
Online grocery shopping sales in the U.S. are expected to reach $30 billion in 2021, a 400% increase in under a decade, according to YouGov. Fifty-seven percent of consumers will use a certain supermarket store type more or less within the next two years, indicating a flux among consumer preferences. Full Story (Free Registration Required)
Hy-Vee is pulling back on its chain-wide full-service restaurants, and is in the process of converting several of its Market Grille locations to self-service eateries in response to customer demand for a quick-eating experience. By the end of November, Hy-Vee will have 43 Hy-Vee Market Grille and 76 Market Grille Express restaurants, reported Des Moines Register. Full Story
If you want to make sure you never miss another breaking news story, become a Food Institute member to gain access to the best "single source" for current, timely and relevant information about the food industry!