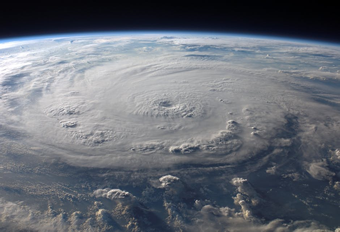 Hurricanes Harvey and Irma made history this season, marking the first time in 166 years of weather records that two Atlantic Category 4 hurricanes have made landfall in the U.S. during the same year. Hurricane Irma's landfall in the Florida Keys came just 16 days after Hurricane Harvey entered Rockport, TX, reported The Weather Channel (Sept. 10).
Weather experts predicted mass destruction from these two hurricanes, and with good reason. Hurricane Irma alone stretched 650 miles from east to west, pummeling at least nine states, reported CNN (Sept. 12). Because of these predictions, November frozen concentrated orange juice futures jumped 6.2% on Sept. 5 due to fears of Hurricane Irma. The hurricane was expected to travel through major production regions in Florida, reported MarketWatch (Sept. 5).
Unfortunately, these forecasts turned out to be correct, as Hurricane Irma severely damaged citrus fruit in Florida. Growers estimate as much as 75% of mature oranges, the early and mid-season varieties harvested from October to March, have already fallen off the trees. As many as 50% of late season Valencia oranges, harvested from March to June, are lost as well. More fruit losses may come in the next few weeks because groves are underwater due to rainfall from the storm, reported The Ledger (Sept. 11).
Hurricane Harvey did its fair share of damage to the food and agriculture industry as well. Thousands of cattle may have died during the aftermath of Hurricane Harvey in Texas, according to agricultural officials. The counties that sustained damage when Harvey hit were home to 1.2 million head of cattle, representing 25% of all beef cows in Texas, reported Wichita Eagle (Sept. 8). However, the losses aren't expected to affect meat prices, because the number of cattle lost won't be enough to impact the national beef market.
Rice farmers in Texas are unable to harvest crops due to flooded fields after Hurricane Harvey. As much as 20% of the rice crop is still in the field, reported NPR (Sept. 6). Now, it's a waiting game to let the waters go down and the crops dry out. It will still take months or even a full year to get final figures on Texas' agricultural losses to Harvey, but Gene Hall of the Texas Farm Bureau believes cotton farmers alone lost at least a fifth of the crop.
Food processors are also feeling the effects of the storms, as Tyson Foods temporarily shut meat plants in Georgia and Florida due to Hurricane Irma. The affected plants were in Cumming, Dawson and Vienna, GA, and Jacksonville, FL, reported Reuters (Sept. 11). The closures reduced its output of chicken and beef products, but the company hopes to resume normal operations soon at the shuttered plants.
Cal-Maine Foods also suffered minor damage and moderate flooding at its Florida and Georgia operations due to Hurricane Irma. However, the company doesn't anticipate any drop in egg production, reported Reuters (Sept. 11).
Stay tuned to the Food Institute Blog in the next couple of weeks to receive the latest updates on the impact of Hurricanes Harvey and Irma on the food industry.