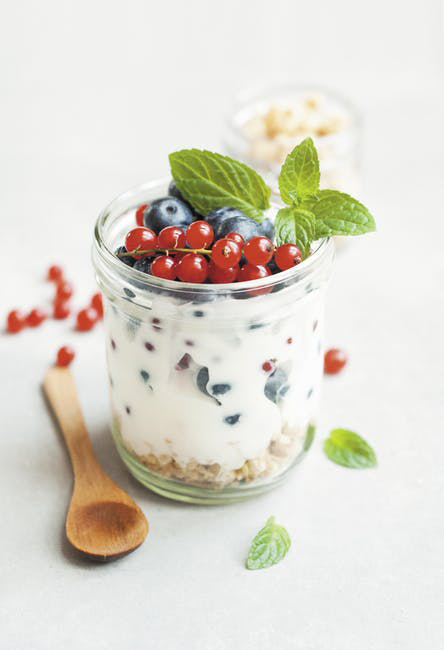 The yogurt market in the U.S. is a lucrative one. Per capita consumption of the dairy product has increased substantially in the past 15 years, jumping from 6.5 pounds per person in 2000 to a whopping 14.9 pounds in 2014, according to Statista. However, since 2014, consumption has been slowly dropping off, and as the market gets increasingly crowded, it is becoming harder and harder for yogurt manufacturers to stay on top.
Chobani, which is often credited for bringing Greek yogurt to the mainstream in the U.S., has its own approach to these changes in the market. It is planning a major brand revamp, which includes new packaging, new products, and possibly a foray into to other non-Greek yogurt items. To commerate its 10th anniversary of national distribution, it will change its packaging to be a more muted white color, which the company believes will help it stand out against rival brands, and it will use a thicker font to make it easier to spot in the yogurt aisle. It will also remove the words "Greek yogurt" from below its name, which chief marketing and commercial officer Peter McGuinness, says will enable the company to expand beyond yogurt, reports CBS News (Nov. 28).
Chobani will also introduce new products across existing platforms and will launch its first regional offering. Its Chobani with a Hint Of line will be offered in five flavors and available first in the Pacific, Northeast and Florida markets, and expanded to national distribution in July 2018. The line will consist of blended Greek yogurt made with only natural ingredients, and hand-selected varietal fruits and spices. Other new products include additional Flip varieties and Limited Batch flavors.
While revamping and expanding product offerings is a good way to combat against increased competition, another option may be to expand into new markets. Yogurt sales are expected to jump 18% in China to $18.4 billion this year compared to 2016, according to Euromonitor International. Premium products with distinctive flavors and textures are the most popular, and sales of functional and fortified yogurts are expected to rise 23% this year, reported China Daily (Nov. 28).
"China's growing middle-class has more money to spend, particularly on high-end, nutritional dairy items," said Song Liang, an industry analyst. The change has even promoted Walmart to change its structure in China to offer more nutritional and healthy yogurt products. Aside from domestic items, foreign brands are having some success, such as Japan's Meiji and France's Yoplait which have rolled out a variety of yogurts in China.
Even in the U.S., health claims in yogurt are dominating the market, as the yogurt category saw a 20-percentage-point increase in average fiber content per serving between 2008 and 2012, according to USDA's Economic Research Service. Over the same time period, yogurt products entered the market with 47% more fiber per serving on average than exiting products. ERS notes this finding reflects the growing popularity of probiotic yogurt and the addition of yogurt toppings.