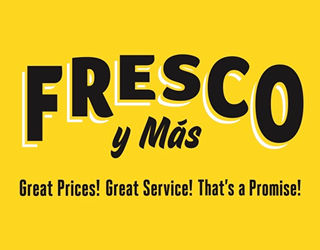 As you've probably realized by now, the food industry is very interested in Millennials. Actually, when you think about it, every industry is interested in them. Virtually every new product and marketing effort is geared towards appealing to Millennials and they are seen as the generation to impress and win-over. While that may be a pretty good tactic as they are now the largest generation and they do tend to drive trends that make their way to all generations, it doesn't mean we should be ignoring every other demographic.
While Whole Foods Market was busy opening its new Millennial-focused chain 365 by Whole Foods Market, Southeastern Grocers set its sights on a different type of store. The parent company of BI-LO, Harveys and Winn-Dixie stores, will open a new store banner in Hialeah, FL, aimed at Hispanic consumers, called Fresco y Más. This is an extremely smart move by the chain, as Hispanic shoppers are one of the most promising demographics for growth.
Hispanics represented 17% of the total U.S. population in 2014, making them the largest ethnic or racial minority within the country. But they aren't currently being properly served by traditional retailers, as 57% of Hispanic shoppers visit Hispanic grocers because they stock products that can't be found elsewhere. In addition, a study by Morgan Stanley analysts found that Hispanics will exceed the shopping totals of Millennials by 2020, and are expected to increase their retail spending by 1.6 percentage points in the next five years, outpacing Millennials' 0.6 percentage points.
Southeastern Grocers aims to tap into this market with its Fresco y Más store. The banner will feature bilingual signage, a full-service Latin Butcher shop, a new Cocina for prepared foods, and over 100 new Hispanic products. It will also feature more tropical fruits in its produce section and a cafe serving authentic Hispanic breakfast, pastries, drinks and hot and cold sandwiches.
Ian McLeod, President and CEO of Southeastern Grocers, said, "By talking to our customers in the community, we believed that we could cater to their needs even better and decided to develop a store in Hialeah very much with the community in mind. Fresco y Más offers...everything that our customers told us is important to them."
So far the chain hasn't announced plans to open any additional Fresco y Más stores, but if it is successful in Hialeah, I can see similar stores opening all over the country.