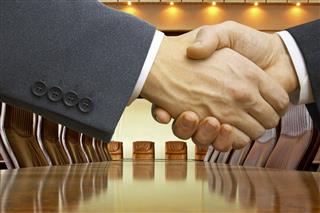 H.J. Heinz Company and Kraft Foods Group Inc. entered into a definitive merger agreement to create The Kraft Heinz Company, which will be the third largest food and beverage company in North America, according to the companies. This mega merger has many in the industry wondering what the impact will be on other businesses and the food industry as a whole.
The combined company will remain co-headquartered in Pittsburgh and the Chicago area, and it estimates $1.5 billion in annual cost savings by the end of 2017 through increased scale of the new organization, the sharing of best practices and cost reductions. Despite this, analysts warn that Kraft could see large job cuts in order to boost profits, such as when Heinz was acquired by 3G Capital and Berkshire Hathaway in 2013, reported Crain's Chicago Business.
Of course job cuts will not be the only outcome of the acquisition. Crain's also notes that Heinz's global presence may be able to boost Kraft's recognition in other countries, such as Europe, and Kraft's strong North American customer base could improve Heinz's U.S. sales, which have been weaker. Its combined scale could also potentially boost their leverage with retailers in gaining center-aisle shelf space, which is slowly shrinking as stores stock more fresh items.
Many analysts also believe the merger could position The Kraft Heinz Company for other M&A activity. Morgan Stanley analysts Matthew Grainger and John Colantuoni state that they "expect the combined Kraft-Heinz to remain a key driver of consolidation" and the merger creates "the potential for further transactions and step-changes in its earnings power going forward," reported Bezinga.com. Brian Yarbrough, an analyst with Edward Jones, also believes any of the other large consumer packaged goods companies "could be targets," and says 3G Capital and Berkshire "aren't combining Heinz and Kraft and calling it a day," reported CBS.