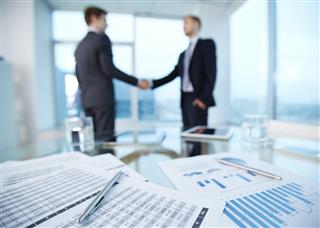 Harvest Hill Beverage Company will acquire American Beverage Corporation from the Dutch food group Royal Wessanen for approximately $55 million. American Beverage was founded in 1960 in Verona, PA as Daily Orange Juice Company Inc. Its brands include Little Hug Fruit Barrels, Big Hug and Guzzler. Harvest Hill's chairman stated the Little Hug brand will enable Harvest Hill to enter "the sizeable juice drink category" and American Beverage's manufacturing facilities will give Harvest Hill "additional production flexibility."
In 2014, Brynwood Partners formed Stamford, CT-based Harvest Hill to acquire the Juicy Juice brand from Nestle USA. Brynwood also made two other acquisitions in 2014, a controlling stake in Mondelez International's Snackwell's business and Joseph's Pasta Company from Nestle Prepared Foods Company. Soft drink, water and juice processors were busy overall in 2014 increasing their merger and acquisition activity by 10 deals, to 19 deals, the highest amount since 2009.
President and CEO of Harvest Hill, Sal DePrima, said this purchase of American Beverage "makes Harvest Hill one of the largest independently owned juice companies in the U.S."
Harvest Hill intends to continue to grow both organically and through strategic add-on acquisitions. The deal is expected to close in the first half of 2015.