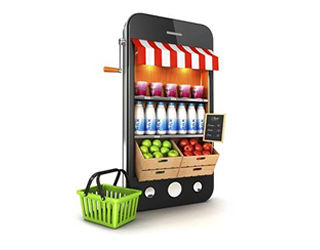 Groupon has become popular and well-known because of its half-off restaurant deals and event coupons, but it's not pleasing investors with slumping share prices. Even now that its sales are up, the company's stocks are still sliding, and the company is realizing that the "deals" market may not be the money-maker it was once thought to be.
Possibly due to this shift, the company acquired food delivery startup OrderUp to expand its online delivery presence. This acquisition will enable Groupon to enter the $70 billion food ordering and delivery sector, using OrderUp's already established presence as a stepping stone. OrderUp has already processed 10 million orders and is available in 40 major U.S. markets.
LivingSocial tried to make the same move when its daily deals were not providing enough revenue by launching a takeout and delivery service a few years ago. However, it did not see a lot of success from that venture, which may not bode well for Groupon. Groupon made solid revenue of $750 million in Q1 2015, but it still hasn't been able to satisfy investors with its bottom line growth.
Some analysts believe Groupon will be on the auction block soon, possibly with Google and Amazon.com as buyers. Groupon's market capitalization is $3.46 billion, which would be no problem for either company to pay. Google offered to purchase Groupon almost five years ago, and some think because of that it would not try to buy it again, but both Amazon and Google have been increasing their focus on local commerce, which may make Groupon an attractive acquisition for the technology giants.