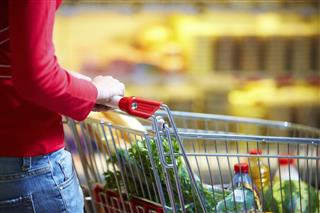 Grocery chains are facing a changing consumer landscape, and that means that the food retail industry must make some changes as well.
The number of regional grocers with at least $2 million in sales fell 6 percent to 25,380 in 2016, according to Inmar Willard Bishop. The total is expected to reach approximately 19,000 by 2021. The squeeze on smaller chains is creating acquisition opportunities for larger grocers, particularly as smaller family run companies face an older generation of leaders stepping back, according to BMO Harris Bank, reported The Wall Street Journal (August 12).
More bankruptcies are also emerging, and many retailers are closing locations and are being sold to larger chains to cut losses. "I think what you're seeing at a very high level is a lot of distress and disruption in the space," said Keith Daniels, a partner at financial advisory firm Carl Marks Advisors.
Meanwhile, the Chicago area lost 16 grocery stores since 2015, according to Mid-America Real Estate Group. The area currently has 262 grocery stores, the fewest since 2009. Dan Tausk, a principal at Mid-America, notes the trend of brands like Mrs. Green's and Plum Market testing out an area with just one or two locations will likely lose momentum.
Jon Hauptman, senior director of retail for Inmar Willard Bishop also adds that smaller-format stores will begin to become the norm as retailers realize they can generate greater profits with less square footage. Consumers are also buying more groceries from nontraditional food stores, such as drug and dollar stores. Hauptman noted, "A lot of sales go to those stores under the radar, reported Chicago Tribune (August 13).
While most analysts have been focused on the threat of e-commerce retailers to traditional supermarkets, these untraditional stores are also a formidable force. Target has been setting its sights on improving its food and beverage offerings, and recently hired former executives from Walmart and General Mills to help revamp its grocery offerings. The appointments were made to accelerate the retailer's food and beverage strategy, aimed at offering a differentiated experience, with an emphasis on fresh produce, convenient eating and a curated assortment of owned and national brands. Former Walmart executive Mark Kenny was named vice president divisional, meat and fresh prepared food, while former General Mills executive Liz Nordlie was named vice president, product design and development for food and beverage.
That's not to say that Target won't also be a notable player in the e-commerce space. The company plans to acquire Grand Junction, a transportation technology company, in an effort to improve and expand its delivery services. The acquisition will also accelerate Target's investments and ongoing efforts to transform its supply chain. Currently, Grand Junction is working with Target on its same-day delivery pilot at a store in New York, NY.
E-commerce, nontraditional retailers, or small-format supermarkets could all be the future of food retailing, but while the outlook for tomorrow is still relatively unclear, supermarkets have two obvious choices today: shape up or ship out.