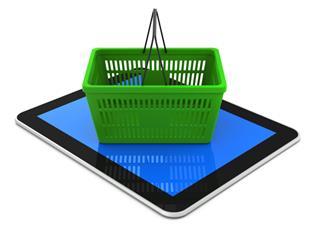 Grocery delivery is not a new concept, but it definitely has yet to be perfected. So many companies claim to offer a unique take, whether it's artisan products, fast delivery, or low prices, but I'm not sure any one has figured out exactly what the right formula is to get customers from all types of demographics switching over from traditional supermarket shopping.
Specialty e-commerce company Artizone opened in 2012 as an online marketplace where customers could get high-quality, artisan products delivered right to their doors. However, it was operating mainly on profits from a software venture in Israel, and failed to ever make enough revenue from the grocery delivery service alone to operate on its own. Because of this, in February it shut down its operations, with CEO Lior Lavy noting that the company had "exhausted [its] funds completely." It is hard to pinpoint exactly where the company went wrong, but it is possible the local, artisanal product base may have been too niche to appeal to a large enough audience. While other e-commerce businesses like Mouth.com and Thrive Market have based their businesses on specialty food, their models may be more conducive to getting new customers. Mouth.com uses a subscription model as its basis, which may drive more sales from people who try the products in the monthly boxes and decide to purchase the full product from the site. Thrive Market, on the other hand, uses a membership model, similar to Amazon Prime, in which customers pay $59.95 a year to "join the community" and get discounts on organic, non-GMO and other specialty products. The membership tactic seems to work, as we have seen with Amazon, so it may prove to be a successful way for specialty online retailers to keep loyal customers and increase sales.
Other grocery delivery companies are trying to attract customers by offering a different buying experience; one that is closer to how we shop in traditional supermarkets. CEO of grocery delivery startup Grability, Sebastian Mejia, notes that while mobile retail sales are growing 30% year-over-year, many online food sellers are not designing their websites with that in mind. His company offers a more user-friendly interface that mimics the look and feel of a grocery store, with customers virtually pulling food items off the shelf and placing them in their cart. The company also notes that its platform offers the ability for superior and non-invasive promotional campaigns with targeted in-the-moment offers, much like in a brick-and-mortar supermarket. This tactic could be another way to successfully transition customers from the traditional supermarket trip to frequent online grocery shopping.
While subscriptions, memberships, and user-friendliness all have the potential to help build a successful grocery delivery business, the main driver of purchases in the food industry tends to be price. Customers often say that other factors are important to them, but when push comes to shove, value tends to win out. However, value can incorporate many things in addition to price, such as the quality or convenience of a product/service related to how much it costs. That is why a lot of businesses are trying to emphasize that the convenience of their grocery delivery service outweighs the additional costs. Jet.com recently launched a pilot of its new grocery delivery service on the East Coast, and for the time being, delivery is free for orders over $35 and orders arrive next-day. While I'm assuming the free delivery will be removed once the service is fully implemented, it could be a great way to get customers in the door. Delivery fees are a major obstacle for the grocery delivery industry, with many customers thinking, "Why should I pay as much as $10 extra for groceries when I could go to the store and get them myself?" The cost of delivery is only offset by the convenience for a small group of customers that have the extra income to spend on such services. But if Jet.com is able to get shoppers using the service for three, four or even six months with no extra fees, they may become accustomed enough to the convenience to not want to give it up when the delivery fees are instituted.
The problem is, even if Jet.com is successful in getting newcomers to try the service, it still has to compete with the plethora of other grocery delivery companies, particularly Amazon, that already have the name recognition and the capital and infrastructure to offer lower prices and faster delivery.