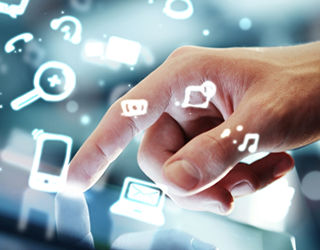 The options are virtually endless when it comes to grocery delivery, as new companies keep emerging and others are completing funding rounds and expanding their service areas. Companies large and small have gotten into the action, and it isn't just existing retailers like Target or e-commerce companies like Amazon, but many newcomers and tech giants are coming on to the grocery delivery scene.
PepperTap, an India-based company, just completed a funding round of $36 million and plans to expand to 75 more cities within the country. When the company began in January, it was only processing 30-40 orders per day, but only a few months later, it is processing 15,000-17,000 orders daily, and that number is climbing. It is also planning to use its funding to invest in developing technology and may begin offering perishable items like fresh meat in the future.
U.S.-based Shipt is also expanding its service, moving into North Carolina, its sixth state. Shipt operates like most other food delivery companies in that it partners with brick-and-mortar retailers to fulfill its orders. When users place an order, a shopper goes to the supermarket to buy the items, and then delivers it to the customer. Shipt also plans to keep expanding, with hopes to operate in 100 cities by 2018.
Walmart is taking a slightly different approach by offering online ordering and store pickup, but no delivery. The company believes it saves customers money by not offering delivery because most delivery services either charge a fee, or they charge more for their items. Walmart was testing its grocery pickup service in a small amount of stores, but has now expanded to Atlanta, GA; Charlotte and Fayetteville, NC; Salt Lake City and Ogden, UT; Nashville, TN; Tucson, AZ; and Colorado Springs, CO.
It may seem like retailers are jumping on the online grocery and delivery bandwagon just to compete with each other, but in reality, they are responding to shopper demand. Seventy-five percent of shoppers want alternatives to in-store grocery shopping, according to a report from Field Agent. The items shoppers are most likely to shop for through grocery pickup or delivery are alcoholic beverages, canned goods, breakfast cereal and salty snacks. However, many customers are deterred from shopping online because of the inability to take advantage of sales promotions and coupons, with over 90% saying those discounts are extremely or very important to them. Same-day delivery is also important to online grocery shoppers, and the farthest shoppers would like to travel for grocery pickup is about 11 miles.
There's no question that retailers need to adapt to today's online-centric shoppers, but do you think grocery delivery is here to stay? Or is it just a passing fad?