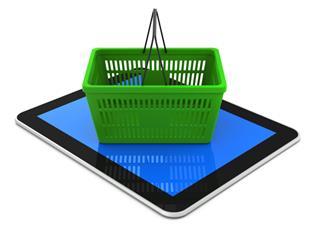 If you're an avid reader of the Food Institute blog, or really, if you are involved in the food industry in any way, you should know by now that grocery delivery is a big deal. It is a rapidly expanding market with the potential to completely change the way consumers and retailers think about food purchases. In fact, at our recent Future of Food Retailing webinar, Willard Bishop analysts predicted e-commerce activity is projected to account for 10% of all grocery sales within ten years.
That statistic shouldn't be surprising to you if you have been following the industry at all. Almost every retailer, and many tech companies, are entering into the grocery delivery business, which means there will only be more competition and more options for consumers in the future. Two of the most prominent grocery delivery companies, Door to Door Organics and Relay Foods, seem to have taken note of this as they entered into a definitive merger agreement to create a combined company, which plans to operate under a new brand to be disclosed later in 2016. The merged company will serve consumers in 63 markets across 18 states and Washington, DC. They companies also closed an additional $10 million in equity financing provided by The Arlon Group and existing Relay stockholders in connection with the merger. Door to Door Organics and Relay Foods will both maintain their offices in Louisville and Charlottesville and teams in all markets in which they currently operate.
While this seems like a smart idea as the market nears its saturation point, Amazon has other plans. The e-commerce company launched its AmazonFresh service in London, offering fresh and frozen products from Morrisons. Amazon is certainly a behemoth in the retail industry, but it is uncertain whether even it can be successful in such a crowded market. Fortune notes Britain is a leader in the e-commerce marketplace, with its big four supermarkets, Tesco, Sainsbury's, Asda and Morrisons, competing with delivery firm Ocado for online grocery sales. However, there may be plenty of room for all of these businesses, as research group IGD predicts the market will nearly double to $25 billion in the five years.
Ajay Kavan, vice president of AmazonFresh, notes it plans to take things slow, launching in a limited area and taking time to "hone and improve [its] service." He also says the company "will be very methodical and considered in how [it rolls] this service out further in the UK." Amazon will initially launch in parts of central and east London, deploying from a distribution center in the east of the city. It will use small and medium sized external carriers for deliveries. The service will offer major brands like Coca-Cola, Danone, and Walkers, as well as products from local food producers.
Door to Door Organics, Relay Foods and Amazon aren't the only companies making moves in the e-commerce landscape. Just in June alone there have been numerous grocery delivery developments from food and tech companies. Google expanded its Google Express service to the Houston area and large parts of Texas and Oklahoma, meal kit delivery company FreshRealm plans to move into the East Coast and additional West Coast locations, Walmart decided to partner with Uber and Lyft for its grocery deliveries, and convenience store delivery service goPuff raised an additional $5 million in venture funding, propelling its expansion into new markets, including in Portland, OR, and Houston, TX, in June, and Minneapolis, MN, and Nashville, TN, over the next few months, with future plans to roll out in at least seven additional cities by the end of 2016.
To keep on top of all the developments in the e-commerce realm, subscribe to Today in Food, the food industry's most comprehensive daily newsletter, with farm to fork coverage.